Dutch sloop-builder Maxima latest company to team up with UK Honda dealership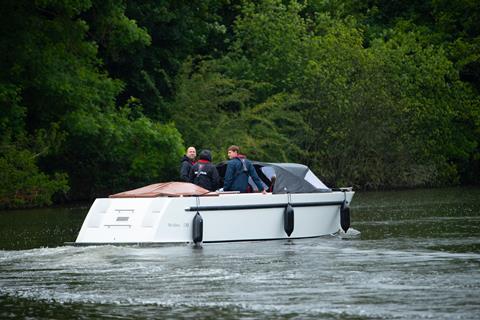 Honda Marine in the UK has expanded its Boat Builder Alliance portfolio with the addition of Dutch boatbuilder Maxima.
Maxima produces a range of classic-style sloops from 4.9m-7.5m for inland waterways or for use as tenders. The boats have a characteristic straight stern, smooth hull and traditional rope fendering, and are said to be extremely stable.
Honda's outboard engine choice ranges from BF8 to BF150.
"We are delighted to welcome Maxima to the Honda family where they join Highfield Ribs as one of our boat builder alliances," says Steve Morris, head of Power Products at Honda (UK). "The Maxima range not only offers an appealing entry level cost, it fits perfectly with our premium brand values and opens up our marine offering to customers who live further inland and closer to rivers, lakes and canals than the coast."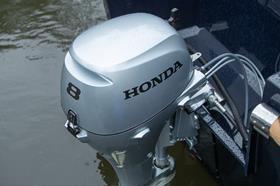 With an entry level price of £9,315 (incl VAT) for a 4.85m boat powered by a Honda BF8 outboard, Maxima now offers a premium package at an affordable price. The boats are available from selected Honda Marine dealers.
"Our ambition is to get more people out on the water and our Boat Builder Alliance is key in helping make this happen," Morris adds. "These partnerships make the boat buying process much simpler and enable our dealer network to offer a complete turnkey solution – a customer can simply walk into one of our Honda Marine dealerships and purchase a whole boat package in one easy step."