Buying cooperative lauds product innovation, service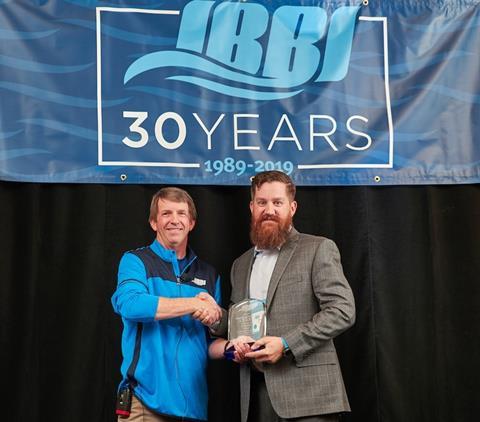 US-based purchasing cooperative Independent Boat Builders Inc (IBBI) has named Garmin as its 2018 supplier of the year.
"It's truly an honour to work with the IBBI and to be named its supplier of the year among so many notable suppliers to the group," said Dan Bartel, Garmin VP of global consumer sales. "This award is a testament to the hard work and dedication of the entire Garmin team, and we look forward to continuing to provide this group of boatbuilders, whose partnerships we highly value and respect, with best-in-class products and service for many years to come."
The IBBI supplier of the year award recognises one company's outstanding service and dedication to supporting the 19-member network of boat brands that collectively build nearly 25% of all boats sold in the US. Garmin has been a supplier of choice for the IBBI since 2014, and last year was named its exclusive marine electronics supplier.
"The members of IBBI are well-known boat brands and are leaders in their market segments," said Tom Broy, IBBI president. "Over the last five years, we have been impressed not only with the product innovations from Garmin, but also by their level of top-notch customer service. We look forward to long strategic relationships where our members can continue to bring these innovations to the consumers."