Global satellite communications firm signs sponsorship agreement with race organiser Sports-Partner AS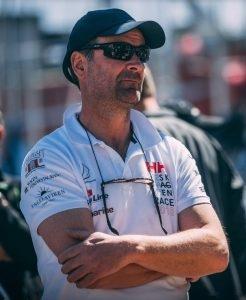 Global satellite communications firm IEC Telecom has strengthened its ties with the Scandinavian yacht-racing sector through a new collaboration deal with Sports-Partner AS, organiser of the Skagen Race.
As part of the deal, IEC Telecom will become a major sponsor of the Skagen Race and several other regattas organised by Sports-Partner. It presents an opportunity for IEC to highlight its state-of-the-art satellite communications and safety and survival equipment – important equipment for any successful yacht racing team's itinerary.
The Skagen Race is a key event in the Scandinavian sailing calendar. It is held at the end of May and this year over 2,000 sailors, from novices to skilled yachts people, will participate in the race from different ports in Norway and Denmark towards Skagen in Denmark. The event, which is held over three days during May 29-31, annually draws over 250 yachts.
IEC Telecom will also sponsor the Marstrand Big Boat Race, which runs from May 31 to June 2 in Sweden, followed by the Hollænderseilasen Race during the last weekend of August in Norway.
Alf Stian Mauritz, CEO of IEC Telecom Norway, says: "The tie-up with Sports-Partner provided the right level of access to this important market while allowing IEC Telecom to maintain its growth strategy in a cost-effective way. When it comes to communications and safety equipment, we can satisfy any demands the yacht teams may have from radios, to GSM and satellite communications, whether they are inside or outside GSM boundaries.
"Our goal is to become a recognised quality brand within the yachting and sailing markets," he adds. "Our focus on reliable communication and safety solutions will open new ways of communicating at sea, in an effective yet safer way. By teaming up with Sports-Partner, we feel confident IEC Telecom will be presented in the best possible way."
Lars Erik Wilhelmsen, CEO of Sports-Partner, says: "The Scandinavian yacht race sector is growing. After decades of decline in participation numbers, we are experiencing growth in numbers across Scandinavia. The Scandinavian yacht racing market consists of a few traditional, classic yacht races like Færder, Tjörn Runt, Skagen Race, Hollænder Race and Skjælland Race.
"Newcomers like the Marstrand Big Boat Race, SilverRudder and others are on the rise, challenging the established, and pushing the development of Scandinavian yacht races," he adds. "The total number of participating yachts in these classic offshore-races adds up to approximately 3,000 yachts."
IEC Telecom will use the various regattas to exhibit a range of its products and services available to the yacht racing sector. These include satellite equipment with voice and data services from Thuraya, Inmarsat, Telenor Satellite and Iridium that enable people to stay connected no matter where they travel.
IEC Telecom is also a distributor for OceanSignal and ACR, with a full range of maritime survival equipment such as AIS, EPIRB, SART and emergency lights. It also supplies antennas for VHF/UHF, GSM/LTE and AIS as well as the entire range of Scanstrut antenna mounts, pods, waterproof casings and wireless chargers.