Prestige Imports to represent French builder's amphibious boats in Florida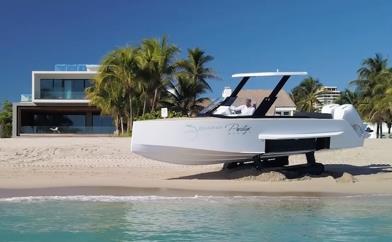 Iguana Yachts, a French builder of amphibious boats, has chosen Prestige Imports Miami to serve as its dealer in Florida.
"Prestige Imports is a well-known, established brand that echoes our customer centric approach and their state-of-the-art luxury showroom is the perfect location to discover Iguana Yachts in real life," says Brett David, CEO of Prestige Imports Miami. "We are confident that the local expertise and strong network of our new partner will provide clients with the service they deserve."
Iguana Yachts builds amphibious boats from a 5,000sq m facility in Caen, France. The yard has the capacity to build up to six boats at one time.
Prestige Imports is inviting potential clients to test drive the pinnacle model, an Iguana Commuter Sport Exclusive, at its Miami location.