Superyacht Tenders & Toys (SYTT) will represent the US builder's outboard-driven sportsfishers on the global market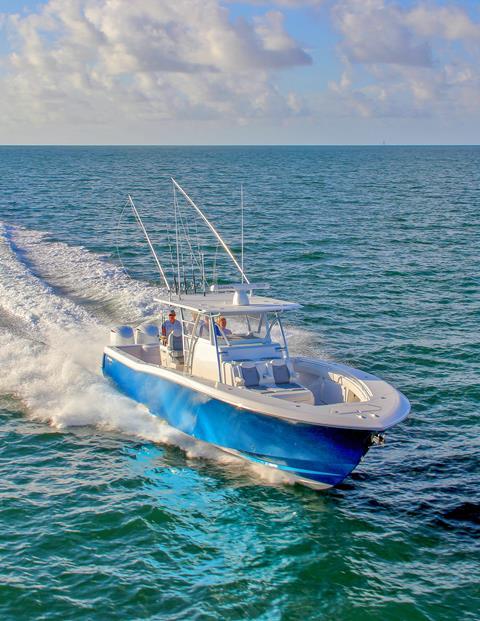 US-based Invincible Boats has chosen Superyacht Tenders & Toys (SYTT) to serve as its global dealer for the superyacht market.
Invincible Boats offers a range of outboard-driven sports fishing models from 33ft-42ft, available in both monohull and catamaran versions. Naval architecture is by Morrelli & Melvin Design & Engineering.
"Invincible is a great fit for yachts as an open chase boat," says Richard Booth, senior project manager and sales manager at SYTT. "The boats are well-built, dry, fast and offer an enormous amount of guest seating all at a very attractive price point.
"Each of the models in the range offers yachts a very capable tender for guest trips and transfers and of course diving and sports fishing if they want," he adds.
SYTT designs, project manages and delivers yacht tenders and toys to superyachts globally. The UK-based company also has a yacht tender and toy rental business with a warehouse in the South of France.
A large proportion of SYTT's business comes from fitting out new-build superyachts in Europe, as well as supplying to operational superyachts around the world.
Invincible claims to be the fastest, driest and most comfortable open sports fishing boats ever built, with the hulls having one of the lowest drag coefficients of any monohull in the world.