Manufacturing continues unabated at US builder's Florida headquarters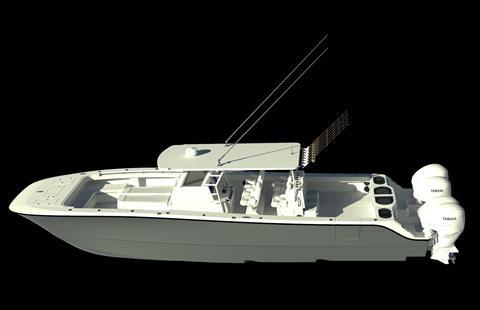 Invincible Boats, which began the new year with a new catamaran, new marketing campaign and a new push into international markets, is adjusting to the changing market conditions brought on by the COVID-19 pandemic and, thus far, is continuing normal manufacturing operations.
"I understand that in the current climate, people are being rightly cautious about risk exposure. We too take any health risk extremely seriously," said VP of international business Ian Birdsall in a statement from the company.
Birdsall lauded the industry's "proactive approach" to cancelling boat shows, and Invincible will be extending boat show discounts and "enhancing trade-in values and financing packages," while conducting personal, virtual one-on-one boat shows.
"Invincible plans to work directly with consumers using video product walk-throughs and online services to help with the buying process and to complete transactions without the need for an on-site visit.
"Our international team is very experienced in operating remotely so you can be sure of getting absolutely the highest level of service, without boundaries of geography or distance. We will always be available to talk directly about any questions you may have on our products, ordering processes and shipping," Birdsall said.
At the company's Opa Locka, Florida headquarters, manufacturing is unabated, according to Birdsall's statement.
"Invincible continues to operate at current production levels with an emergency action plan for pandemics in place. As international buyers are more likely to be adversely affected by travel restrictions – voluntary or otherwise – I would like to emphasise our commitment to rapid and detailed response to all inquiries and orders coming into us by email or other methods of remote communication."
Founded in 2006, Invincible produces high-performance catamaran and V-hull fishing boats in the 33ft-42ft range. It began making catamarans in 2015, and launched a new 46ft version at the Miami International Boat Show in February.