Cranchi has appointed a new national dealer and distributor for Australia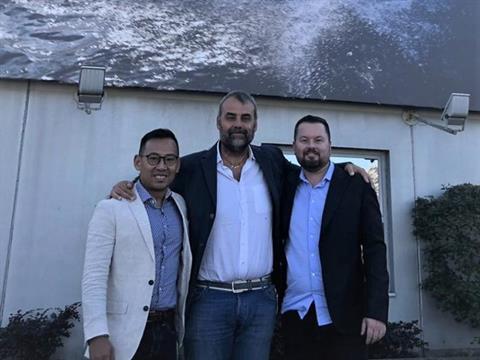 Italian boatbuilder Cranchi has appointed a new dealer and distributor for Australia. t|d Terence Dean, which is based in Melbourne's Docklands at New Quay Marina West, has been involved in second-hand sales and brokerage for a number of years. However, this is understood to be their first dealership for an international brand.
The appointment is timely for two reasons. One, Cranchi will be celebrating its 150th anniversary in January 2020 and, being spring in Australia, the launch of this major international brand is an important action both for the company and the Australian market.
With its wide range of models from 8m (26ft) up to new 24m (78ft) Flybridge flagship model that will be launched at Boot Düsseldorf, Cranchi offers Australian boaters a series of craft ideal for the local market. The new 78 Magnifica, which is probably as large as Cranchi will go in its product range, will be followed in the future by the new 64 Flybridge.
The new 78 is the first model to come from the new collaboration between Cranchi and the Christian Grande design studio, which has also been responsible for the whole of the Invictus range of boats. The 78 will be powered by three Volvo IPS 1,000hp engines.
Cranchi remains a family business operating out of its 75,000sq m production facility located near Lake Como. The current CEO, Guido Cranchi , said: "We are very pleased to announce that t|d Terence Dean will be representing our interests and providing our Australian clients with support and service. We can clearly see that t|d Terence Dean shares our commitment to the Cranchi brand and our client's needs."
Dean Jackson, founding director of t|d Terence Dean, commented: "We are really proud to be able to bring such refined vessels to Australia. t|d Terence Dean's partnership with Cranchi means that Australians will now have more choice in luxury boating."
t|d Terence Dean's co-founder, Terence Hooi, added: "It's hard to express just how impressive these motoryachts are. Our trips to Italy to visit the production facilities and test centre really stunned us. We saw a highly-skilled team, committed to the science and art of producing powerful and functional vessels with exquisite Italian style.