Spirit Yachts to use Lignia's alternative teak decking on all newly commissioned yachts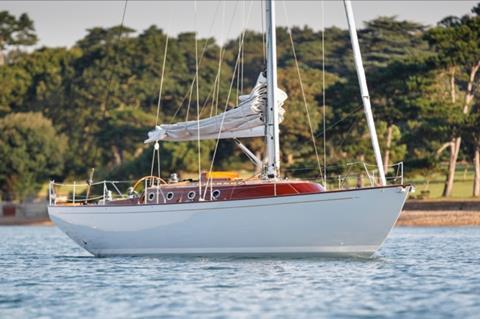 All newly commissioned Spirit yachts will now be fitted with Lignia decking, a durable and sustainable alternative to teak. The UK-based yacht builder, currently completing a Spirit 111 performance sailing superyacht, believes that Lignia will become "the industry standard for decking".
Spirit Yachts will be launching the UK's first sailing yacht with a Lignia deck, the Spirit 50CR, at this year's Southampton International Boat Show.
Produced in Wales, Lignia is a soft wood and a member of the Douglas fir family (or Pinaceae) that starts its life in FSC certified forests. Once harvested, the wood is modified by treating it with resin. After the resin is impregnated in the wood, it is dried out via a final curing process to ensure the resin is locked in at a molecular level. This gives Lignia the performance and durability that matches and often surpasses tropical hardwoods.
Spirit Yachts' managing director, Nigel Stuart, explains: "Teak is now considered a high-risk timber, so whilst we are using up our current supply, our standard decking for new Spirit yachts will be Lignia. We take our responsibility to the environment very seriously and we are not prepared to risk using unsustainable wood. Having done extensive research into different options, we have found Lignia to be the best alternative to teak.
"Aesthetically Lignia looks as warm, natural and smooth as teak, it is more durable, and it comes with a 50-year rot guarantee," he adds. "Crucially for Spirit Yachts, Lignia is a sustainable material that is very low maintenance. The timber comes from managed forests that operate stringent re-planting policies."
The new Spirit 50CR that will appear at Southampton is a 15m Bermudan sloop sailing yacht that has been designed for cruising and racing in the UK and European waters. It is a sister ship to the Spirit 47CR.