Production of the 9.5m steel motoryachts for Locaboat Holidays will begin soon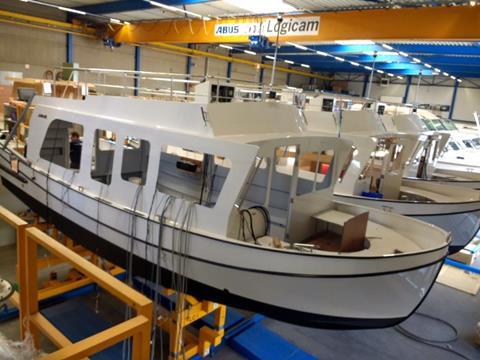 Linssen Yachts of the Netherlands will build another 10 self-drive rental craft for France's Locaboat Holidays. Since late 2017, it has already delivered 28 steel Pénichette Evolution motoryachts, which it has jointly developed with Locaboat.
Linssen signed the contract last month in Paris and says production of the 9.5m motor vessels "will start immediately after the summer." The 10 yachts will be delivered from January 2020. The first will be presented at Boot Düsseldorf in January 2020 at the Locaboat stand in the Inland Waterways Pavilion.
Locaboat is a key player in Europe's inland charter industry. It operates around 380 self-drive motoryachts in France, Germany, the Netherlands, Italy, Poland and Ireland. The Linssen-produced yachts delivered since 2017 have strengthened and/or renewed Locaboats' European fleet.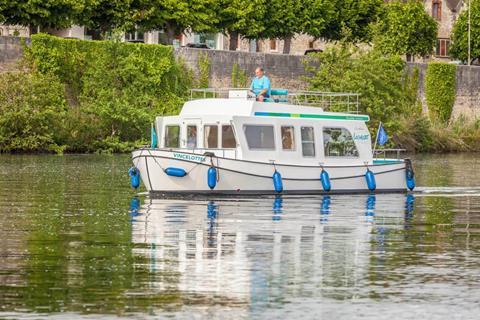 Linssen Yachts, founded in 1949, makes 70-80 highly customised motoryachts from 9m-15m (29ft-49ft) annually. The Pénichettes come off its Logicam-I serial production line that the yard also uses to build Linssen yachts of up to 35ft.
Because they are made of steel, the Pénichettes can be refurbished, repainted and sold after serving as rental boats for 10 years.
The 9.5m (31ft) Pénichette has a highly efficient layout: sliding doors create day and night modes, there are settees up front and aft, bow and stern thrusters, an electric toilet and shower and 230V power outlets. A Pénichette has joystick handling, requires no driver's license and features an electric propulsion system powered by a diesel generator.