US-based LCI Industries – parent of Lippert Components – has issued a business update regarding COVID-19
American equipment manufacturer Lippert Components announced today a temporary suspension of production at select manufacturing facilities across the US and Europe, effective on various days through the end of the week – in an effort to protect the health and safety of its team members, align production with current demand levels, and adhere to federal and state mandates.
LCI operates from 90 manufacturing and distribution facilities throughout North America and Europe to supply engineered components for original equipment manufacturers (OEMs) in the recreation and transportation product markets, and related aftermarkets. The majority of Lippert's revenues are generated in the recreational vehicle and caravan segment, but the company has been pursuing a fast-paced diversification strategy to strengthen its presence in a number of adjacent industries including marine.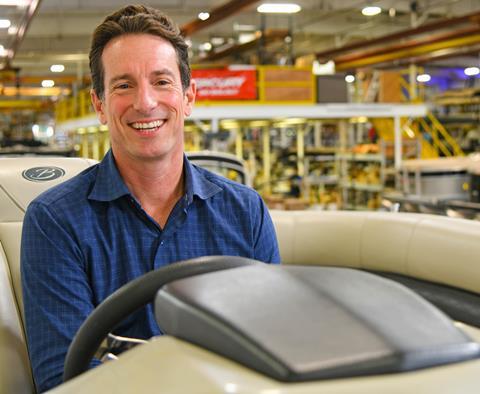 The company said the manufacturing suspensions are being applied on a plant by plant basis, consistent with government mandates or due to customer closures. Production at facilities, which are considered essential, will continue, utilizing reduced staff in conjunction with heightened cleaning and sanitization processes.
Taylor Made Products, acquired by LCI in Q1 2018 and based in the state of New York, is among the operations that are being suspended. According to UK-based Lewmar Marine's last statement about COVID-19 a week ago the company continues to operate utilizing a number of tactics such as working remotely, split shifts and sanitisation procedures to comply with government guidance and protect workers. It was added to the Lippert fold in 2019.
"As the impact of the evolving COVID-19 pandemic continues, we are suspending production at certain manufacturing facilities, with 15 of our sites anticipated to remain open after the end of the week. We have also implemented a number of actions to ensure we are adhering to guidelines set forth by the World Health Organization and the Centers for Disease Control and Prevention. We are monitoring the situation closely and are poised to promptly re-start production at closed facilities as soon as OEM and dealer partners see a less restricted consumer environment," commented Jason Lippert, LCI Industries' President and Chief Executive Officer.
"While we had a strong start to the first quarter, the uncertainties around the ultimate impact of COVID-19 are not clear at this point. As a result, we are making quick and prudent changes to the business to ensure we remain nimble as an organization to mitigate downside risk in a lower demand environment. We believe that our cash flow generation capabilities, coupled with a strong and flexible balance sheet, supported by current cash on hand and available borrowings on our existing revolving credit facility of approximately $240 million, will enable us to enhance our position as the leader in the various markets we serve during these difficult times," Lippert continued.
Lippert posted revenues of $4.37 billion in 2019. IBI provided a detailed report on Lippert's 2019 results and 2020 outlook in February, as well as a review of the Group's acquisition strategy in the marine sector in January.
"I remain extremely confident in our team's ability to operate efficiently through this crisis. This leadership team has been together more than 20 years and has a proven ability to navigate challenging operating environments, such as September 11th and the 2008 great recession. In those times, we have always emerged faster and stronger than our supply side peers. Rest assured, we are taking the necessary steps to protect our team members, provide excellent support for our customers and dealers, and preserve long-term value for our shareholders."