German oil and additives reports €53.8m in turnover for month of October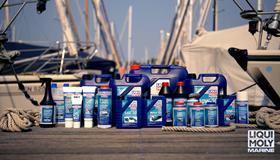 German oil and additives specialist Liqui Moly reported record turnover of €53.8m for the month of October – the strongest month in the company's history and 34% more than in October 2017.
"Our overall concept and the wide product range are the cornerstones of this success," says Ernst Prost, managing director. "We are well-positioned in every respect and that pays off."
Liqui Moly claims to have taken timely measures to remain firmly on the road to success, even in economically turbulent times. One example is the continued expansion of the export business.
Although Liqui Moly is growing in its home market, the company says that growth is only possible there through "competitive displacement". Other regions and countries offer far more potential, the company claims.
Liqui Moly also sells its products in Mali, and even in Yemen. "Outside of the direct war zone, there's such a thing as a normal life," says Prost, adding that turnover should reach around half a billion euros by year-end – the same as the previous year.