Judging panel note strong competition and more entries at second annual Minneapolis award program
Lund Boats, Skeeter Boats and Smoker Craft Inc were named as category winners Wednesday evening at the Progressive Insurance Minneapolis Boat Show Innovation Awards.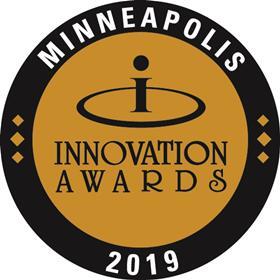 Presented by the National Marine Manufacturers' Association (NMMA) and Boating Writers International (BWI), the second annual Innovation Awards program at the Minneapolis Boat Show recognises winners in three categories: aluminium fishing boats, fibreglass fishing boats and pontoon boats.
Lund Boats was selected by the judging committee as the overall winner in the aluminium fishing boat category for its 2019 Adventure model. Skeeter Boats was named the winner of the fibreglass fishing boats category for its WX2200 walleye boat, while the pontoon boat category was claimed by Smoker Craft Inc with its Sylvan Mirage 8524 rear bar model.
In its second year, the Innovation Awards at the Minneapolis Boat Show honour manufacturers and suppliers who bring new, innovative boating products to market.
"The level of innovation that we see in boating today is remarkable," said judging panel chair, Alan Wendt. "These advances make our life on the water that much better, and contribute to making boating more comfortable and enjoyable than ever."
The Progressive Insurance Minneapolis Boat Show runs through January 27 at the Minneapolis Convention Center.