US builder to target market segment abandoned by Sea Ray when it discontinued its yacht and sport yacht lines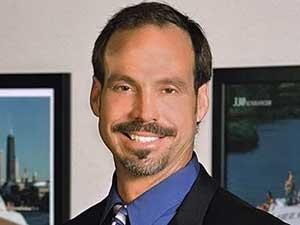 The new Marquis Yachts debut scheduled for the Ft Lauderdale International Boat Show (FLIBS) will be an "elegant and exquisite day boat," according to president and CEO Rob Parmentier, that will target the market segment abandoned by Sea Ray when it discontinued its yacht and sport yacht lines last year.
"In that category, you lost a builder that had 40% market share. So regardless of what happens [economically], that's a hole that will be filled. By myself and others," Parmentier told IBI during a recent plant tour.
Parmentier, who spent more than 30 years with Brunswick Corp, said his former employer's decision to concentrate on outboard-powered boats under 40ft left him "very surprised".
"They were the biggest builder. I helped create that with the team I had. It was tough to swallow. Nobody wants to see an iconic brand like that leave that segment."
Parmentier has capitalised on his Sea Ray experience and customer relationships developed over the decades to help launch the new redesign, which will be offered with both inboard and outboard power.
"We did a lot of market research with our customers, tested some ideas on our website and some larger boat shows and it came back a home run," he said.
Parmentier said that divesting the Larson boat line from Marquis freed both talent and space for the Marquis project and the partnership the company formed with Toyota Marine to build and market the new Lexus LY yacht line.
"So, now we have the Carvers – which is considered our 'bread & butter' brand; Marquis, which will be an elegant and exquisite day boat, and then the luxury yacht division of Lexus."
The industry veteran says his company is planning for slow steady growth in the high single digits," over the next two years, with the Sea Ray void contributing significantly to the plan.