Three hulls of the new 65ft Lexus Yacht already sold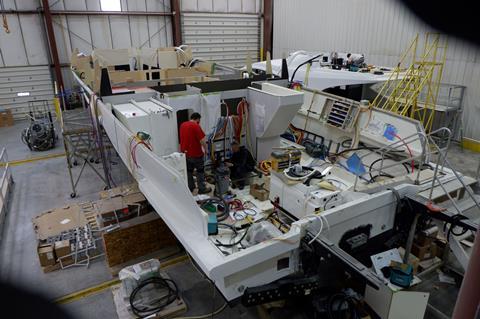 With the September introduction of the Lexus Yacht on the horizon, followed by the launch of its own new line of day cruisers at the Ft Lauderdale International Boat Show (FLIBS), Marquis Yachts has been a busy place, and the Pulaski, Wisconsin-based builder doesn't see things slowing any time soon.
The sale earlier this year of the Larson boat group to Polaris has freed space at the 400,000sq ft facility as well as some of the 330 employees to focus on the first of three new Marquis models and, what IBI learned during a recent tour of the facility, are three sold hulls of the LY – a 65ft luxury yacht partnership between Marquis and Lexus. Marquis is also charged with sales, marketing and service worldwide, except in Japan.
"My relationship with Toyota goes back to 1999-2000, when we almost did a partnership when I was at Sea Ray," Marquis president and CEO Rob Parmentier told IBI during the visit, adding that despite the relationship and Marquis' building a Lexus concept boat in 2017, the company very much had to win the business.
"When they came up here and saw our capabilities, realised we are one of the few plants in the US that has painting capabilities, and we are very familiar with paint – very elaborate paint that we used on the [contract builds for] Van Dutch's; Bentley, McLaren, Porsche; a lot of Van Dutch customers had us match their cars."
Parmentier explained working with the Toyota Marine team – there are two quality engineers from Japan onsite at all times – is benefitting his workforce as well.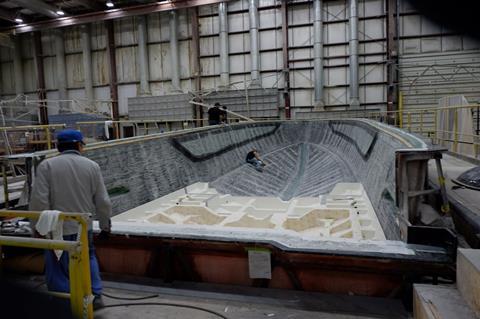 "I knew bringing their team here – and they are here, every day of the week – I knew that they would help me with my Lean [manufacturing] processes and upping our quality game, which they have," he said categorically.
Marquis is hoping to have three to five dealers signed by time the first LY is introduced to the media in September, as part of a Lexus lifestyle marketing campaign, and despite bringing its own new model to market in October, is hinting at an expanded Lexus line.
"There is talk of designing an entire line up of Lexus boats," Parmentier imparted. "Right now, we are just talking," but he offered no talk of timing for any future model projects.