First-quarter net sales were up 44% to US$93.6m
MasterCraft Boat Holdings reported first-quarter net sales were up 44% to US$93.6m from the same period last year. Gross profits increased nearly 28% and net income was up just over 20%.
The company attributed a portion of the gains to inclusion of financial results for NauticStar which joined the Mastercraft portfolio just over a year ago. NauaticStar represented $17.4 million, or 26.8% percent, of the overall sales increase for the period, but at the same contributed negatively to the group's gross margins, which decreased 310 basis points to 24.8% from 27.9% in the previous year.
Mastercraft also acknowledged that import tariffs were having an impact on results, which included higher sales discounts for Canadian and European dealers to mitigate the increase in import tariffs.
"As we exit the prime boat selling season, our retail inventory turns for both MasterCraft and NauticStar are at their strongest levels in years, which sets the stage for continuing healthy dealer inventory levels and activity for the balance of fiscal 2019 and beyond," said president and CEO Terry McNew in a statement.
More changes are ahead, as the 1 October 2018 acquisition of Crest Pontoons will be reflected in the next quarterly earnings report.
"MasterCraft Boat Holdings now has dedicated brands serving three of the fastest-growing segments of the overall powerboat industry – performance sport boats, outboard saltwater fishing boats and outboard pontoon boats," McNew said.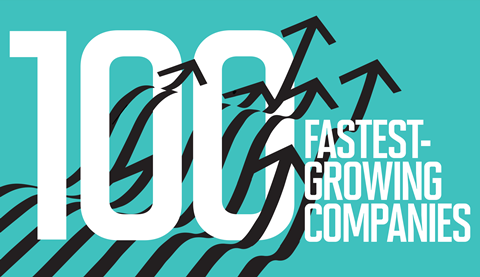 MasterCraft's outstanding results also earned it a spot on Fortune' 100 Top-Growing Companies List, where the boatbuilder was ranked 73 on the basis of several metrics over a three-year period which included 30% earnings-per-share growth, 16% revenue growth and a 46% 3-year return.
The inclusion of Crest going forward, along with strong retail demand and healthy inventory levels, has prompted the company to adjust its full-year sales growth outlook upward to the mid- to high-30s range, and adjusted Earnings Per Share growth in the low- to mid-30% range.