Marine Components International to supply Bennett trim tabs on Princess X95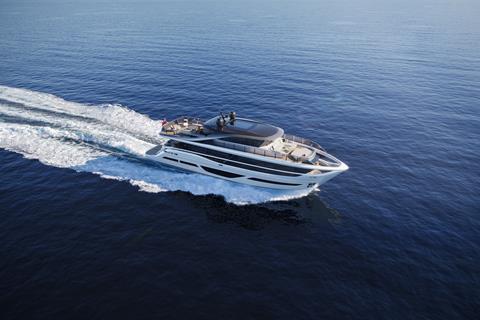 The UK's Marine Components International (MCI) has signed a deal with Princess Yachts to supply Bennett Marine trim tab systems on its latest model, the Princess X95. The Bennett trim tabs will assist with the planing attitude of the 95ft, 104-tonne X95 yacht, which have a speed range of 24kt-26kt. The vessel is currently in build at the Princess yard in Plymouth.
"MCI has drawn on all its expertise and experience to work with Princess' design team to ensure they have a bespoke system based on the Bennett Premier Line range to help the yacht deliver maximum performance and comfort," says MCI managing director Andy Scott.
MCI, which has supplied Princess for almost 30 years, will be supplying stainless-steel, heavy-duty Bennett trim tabs with the complete EIC System (Electronic Indicator Control) to the X95, which will assist the yacht in reaching the optimum attitude, reducing bow rise and correcting list.
A big advantage of Bennett Marine's products, says Scott, is the presence the company has in marinas worldwide. "Having parts and technical support readily available around the world is a big factor for Princess Yachts as many of its yachts, like the X95, will be exported internationally as well as go into charter," he says.
MCI recently reported that new deals in the superyacht and motorboat sectors, across the UK and Europe, have helped to ramp up turnover to £1.35m in 2018/19, nearly double sales from two years ago. MCI provides distribution and technical support for a range of manufacturers and was taken over by Andy Scott in 2017.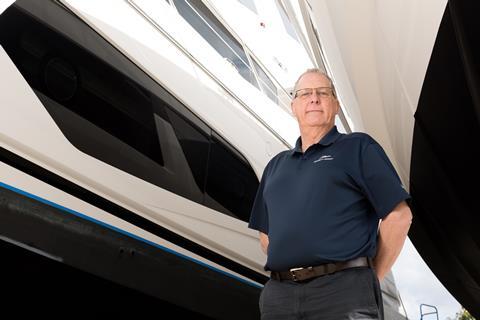 Growth is being driven by orders for Bennett Marine products and Groco range of bronze valves and strainers, with deals being struck with superyacht and boatbuilding yards in Italy and Greece.
Another area of growth is MCI's Dr Shrink range of industrial packaging which is used to shrink wrap boats during refit and winter storage as well as protect machinery during transportation and buildings under construction. Scott said he plans to double MCI's turnover within three years to more than £3m.
MCI provides specialised import, warehousing, distribution, sales and technical support for client companies from the US, Canada and Europe to the UK and European marine industries. The company is based in Poole, Dorset.