The 3.4L, V-6 engine platform is one of the most popular engines Mercury has ever launched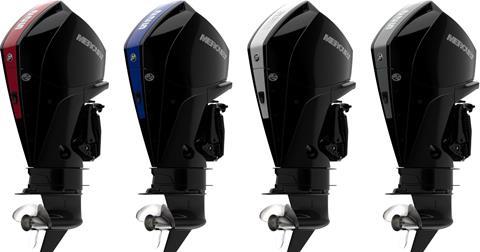 For the third time in five years, Mercury Marine has been recognised by the International Forum Design (iF) award – this time for its V-6 outboard platform.
"We are proud to be honoured by iF with this prestigious design award," said John Pfeifer, Mercury Marine president, in a company news release. "The 3.4L, V-6 engine platform has been one of the most popular engines we have ever launched, and its success is a product of design thinking and innovations that set this engine class apart from anything else on the market. To be honoured globally for this product is a testament to our commitment to meeting the needs of our consumer."
Since 1953, iF – among the world's most respected independent design organisations – has been active in the design community, issuing awards that are recognised and respected all over the world. The contest draws thousands of entries each year from over 60 countries.
Mercury also won the iF design award in 2015 for its FourStroke outboard platform and in 2014 for its Electronic Remote Control.
All three award-winning products involved Mercury partnered with Designworks, a BMW Group company, who "utilised its more than 40 years of transportation design expertise to help create products that continue to lead the marine industry."