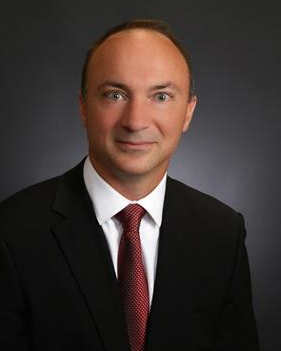 Attending his first Miami International Boat Show (MIBS) as Mercury Marine president is "a little bit intimidating," admits Chris Drees, who took the helm at the company following two years of more than 150 engine model introductions, but he doesn't feel any pressure.
"No pressure," Drees told IBI following a media briefing prior to the opening of the 51st edition of the show,."I think it's more anticipation from the market about what's coming next from Mercury, and we have a strong pipeline of new products coming."
Drees said that Mercury product development programs are out four years, adding the Wisconsin-based manufacturer will be the leader in autonomy, connectivity and electrification, and promised a major product launch for rigging and controls later this year.
"It's not just technology for technology's sake, but to make it easier for the boater," Drees said.
The acceptance of Mercury's new products launched in the last three years is more than marketing hyperbole. Drees said 40% of the company's sales are from products launched in the last three years. In fact, the popularity of the V6 outboards launched in 2018 led to a mid-season backlog of orders.
"We've spent over US$50m upgrading our manufacturing facilities and have 50% more capacity than we did just two years ago," Drees said.
In addition to new products, Mercury was bragging on new partnerships with boatbuilders who have never before rigged Mercury products. Of 16 Mercury demo boats plying Biscayne Bay, half are new Mercury customers.
"I'm really proud of this, because a few years ago, Mercury was not known as a saltwater company. But now we are. Because it's the products, the dependability and reliability that are differentiating us in the market place," Drees said.
The new OEM customers Mercury is signing, Drees said, are the result of increased consumer demand at the dealer level, and for the fourth year running, Mercury will be the dominant engine product on display at this year's MIBS.