Dutch superyacht builder looks to secure future growth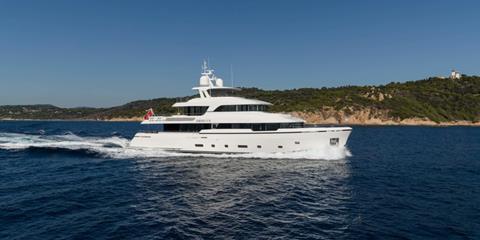 Keen to boost production, Moonen Yachts is in advanced talks with a potential investor who "will strongly focus on strengthening the market position" of the Dutch superyacht builder.
The new investor would replace Mexican steel giant Altos Hornos de Mexico (AHMSA), which acquired a majority stake in Moonen some years ago. Moonen CEO Johan Dubbelman says "by teaming up with the reputable investor, we can secure future growth" in the market for yachts of 30m-50m.
Moonen marketing manager Marianne Hendriks did not identify the new investor except to say it is a party "familiar with the industry, with a background in global business" and determined to reinforce Moonen's marketing position.
She told IBI she expects the talks to conclude "in the short term. These are very serious talks with an investor with a passion for yachts."
She said Moonen's goal is to build two or three yachts a year "in the 30m to 50m bracket. That's our goal. To have one yacht in an early stage of construction and one in a finishing stage."
Moonen's 36m Brigadoon won a 2019 'best yacht' award. That raised spirits at the builder recovering from financial turmoil in 2015 when AHMSA withheld funds due to a global drop in steel prices.
Moonen is now building a sister ship to Brigadoon to be delivered in 2021.
"We also have a number of hot leads, all around 40m," says Hendriks. "For us the 30m to 50m bracket is ideal. We see that the sale of yachts of around 40m is increasing worldwide. We want to reinforce what we do well."
Moonen has been building recreational craft since 1963 and superyachts since 1985.