French engine manufacturer signs deal with HanseYachts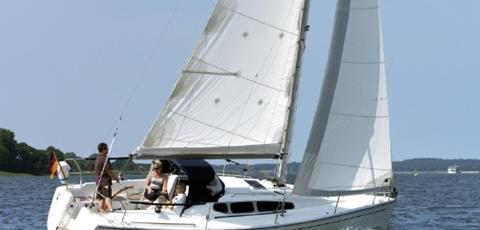 French engine manufacturer Nanni has collaborated with Germany's HanseYachts on two Dehler sailing boats – the Dehler 29 and Dehler 30 One Design.
The new partnership means that a Nanni N3.21 engine with SP 69 Sail Drive will be the only engine to power Hanse's 8.75m Dehler 29 cruiser/racer sailing boat.
The N3.21 has been redesigned by the R&D Department to meet the specific requirements for a compact size.
As for the new Dehler 30 One Design, the latest racer sailing boat will be exclusively powered by a Nanni N2.10 engine.
Specifically designed for racing, the 10.3m Dehler 30 has a retractable shaftline – a first for the shipyard as well as for Nanni – to optimise the efficiency of sliding.
Greifswald-based HanseYachts claims to be the second largest sailing yacht producer in the world. The company owns the Hanse, Moody, Dehler and Varianta sailboat brands, motorboats under the Fjord and Sealine brands, and Privilège catamarans.
Just last month, the company acquired Privilège Marine's catamaran yard in France from parent company Aurelius for €500,000.