Finnish yard's new production facilities to deliver gains in efficiency and quality
Nautor's Swan has opened the doors to its new Boatbuilding Technology Center (BTC) in Pietarsaari, Finland – an expansion that started in 2017 with a €10.5m investment on refurbishing its existing building and the implementation of new production facilities totalling 9,935sq m.
"When we started talking about building the BTC in 2003, I was very impressed by how everyone supported the project," says Leonardo Ferragamo, who cut the ribbon at the recent opening ceremony. "I have never doubted the knowledge, experience, pride, integrity and the values we share allowing Nautor's Swan to build beautiful boats."
The new facilities are dedicated to the new joinery, high-tech lamination operations with an oven for post-curing, halls for painting, grinding and polishing, and areas for warehousing and logistics.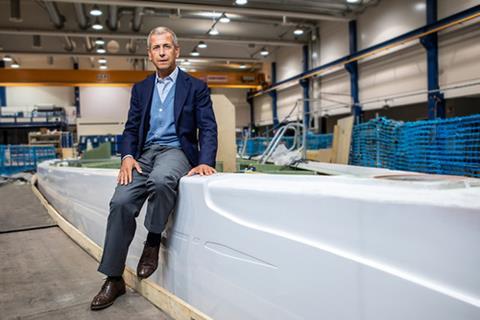 Giovanni Pomati, Nautor's Group CEO, says: "All manufacturing activities, now located in the same place, imply a better organisation and logistic operations with a gain in efficiency and quality for us at Nautor's. In fact, the proximity between the engineering department and manufacturing allows a proficiency upgrade in our production."
Kjell Björklund, head of OY Nautor AB, comments: "In the new spaces there is now a brand-new state-of-the-art hall for spray painting of the hulls. An entirely new laminating furnace is available for hulls and decks that need heat for the curing and a large new assembly hall with a length of 130m is included in the investment to work on our largest yachts."
Nautor's Swan has built more than 2,000 yachts from 36ft-131ft over the last five decades, including the latest generation of Swan yachts like the Swan 115, Swan 65 and Swan 78, as well as the ClubSwan 125 and ClubSwan 50.
Construction of the ClubSwan 125 is currently underway in a separate space.