Equipment conglomerate to brand all marine products under the Taylor Made marque
US-based Lippert Components (LCI) and its subsidiary Taylor Made Group announced a new strategy to brand all current and future marine products – made by both LCI and Taylor Made – under the Taylor Made name. The branding, effective immediately, will apply to products targeted to both OEM and aftermarket customers.
LCI acquired Taylor Made Group in January 2018 and, together the businesses make up one of the leading equipment suppliers to the recreational boating industry, as well as other sectors.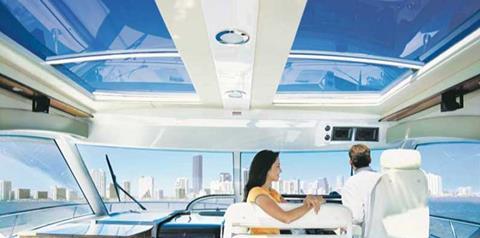 "Throughout our branding discussions, we emphasised how important it was to continue to build upon the legacy of quality, performance, and superior service that the Taylor Made name has become synonymous with," said Jason Lippert, LCI's CEO.
"We're very excited to take on the marine product offerings under the Taylor Made name," added Jason Pajonk-Taylor, vice president for Taylor Made. "With a history in the marine market dating back to 1908, Taylor Made's reputation has steadily strengthened over the last 100-plus years."
Over the last several years, LCI has been actively expanding its product presence within the marine sector. In addition to the Taylor Made acquisition last year, Lippert also bought the furniture manufacturing operation of Smoker Craft, a US manufacturer of pontoon, aluminium fishing, and fibreglass boats.
Taylor Made specialises in marine glazing systems and powerboat windshields, along with actuated doors, roof systems, hatches and hundreds of other products more with facilities in the US, UK and Ireland.