Dynamic Marine specialises in the installation, upgrading and integration of onboard equipment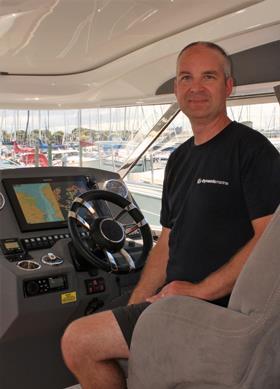 A new company that aims to make boating more enjoyable by reducing the amount of time spent installing and maintaining onboard systems has formed in New Zealand. Dynamic Marine, which is owned and run by Paul Bartley, specialises in the installation, upgrading and integration of what Barley says is an increasing number of inter-connected systems now available.
"Major marine electronics companies are continually coming up with exciting new developments designed to give owners more useful information about what's around them, both above and below the water," he says. "Engine, lighting, pumping and other manufacturers are also increasingly designing their systems to better integrate with a vessel's electrical and electronics systems and giving owners centralised control over all of the vessel's diverse systems from their display screens, tablets and even mobile phones."
According to Bartley, these integrated systems, once found only on superyachts or larger pleasure boats, are now commonly being installed on even medium-sized trailer boats.
"Although owners often need only a relatively inexpensive new piece of hardware or some often-free new software to take advantage of these sometimes quite stunning upgrades, it does take some time and expertise to properly install and integrate them, make sure they are working properly and learn how to best use them," he explains.
With over 20 years' experience with marine electrical and electronics systems, Bartley's new company helps owners decide which upgrades are best for them and also ensures that any new hardware or software is properly installed, integrated and working as it should. "We even provide on board training so owners can confidently use all of their clever new systems," he says.
Bartley has run his own businesses, worked for marine products and systems distributors Lusty & Blundell for more than 15 years, spent four years as L&B's electrical products manager and two years as global product manager for Hella Marine.