Rob Brennan also wants to expand the broker network and modernise yard operations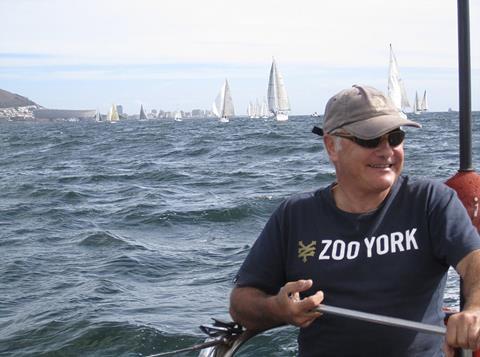 The newly appointed managing director of South African boatbuilder St Francis Marine plans to expand the company's range with a new catamaran and powerboat model, while also boosting production to around eight hulls a year.
Rob Brennan, a former quality assurance manager at Robertson & Caine, took over management responsibility at St Francis Marine last month from outgoing founder Duncan Lethbridge. Brennan unveiled his future plans for the St Francis Bay yard last month during an interview with the South African Boat Builders Export Council (SABBEX).
In addition to updating the company's range he wants to expand the international broker network and modernise yard operations. Brennan said he had already approached naval architect Anton du Toit to discuss a new model concept which would hopefully be introduced by 2022, together with a new powerboat line.
"I want to try and build up the production line to eight boats a year (currently four/five a year) within the next two years, and then concentrate on bringing in two new models in parallel," Brennan told SABBEX.
He said he hoped to expand beyond the US market, looking particularly at the Mediterranean, Australia and New Zealand. "We are trying to expand our broker market," he confirmed.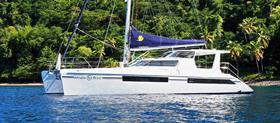 St Francis Marine, whose flagship model is the award-winning St Francis 50, was the first to begin luxury boat construction in St Francis Bay, situated between Cape Town and Port Elizabeth. The coastal town, once better-known for its fishing vessels than its luxury yachts, is now also home to Nexus Yachts, a South African joint venture partner of Balance Catamarans.
Brennan said the 'healthy rivalry' with his neighbouring builders – including companies in nearby Knysna, such as the Knysna Yacht Company and Vision Yachts – was good for 'Brand South Africa'. "I don't actually want to compete with anybody. They must compete with me – that is the way I look at life," Brennan said.
The new management team, announced earlier this year, also includes new chief financial officer Morton Beckley and broker Rorke Miller.