Equinoxe Yachts International was founded by a group of seafaring professionals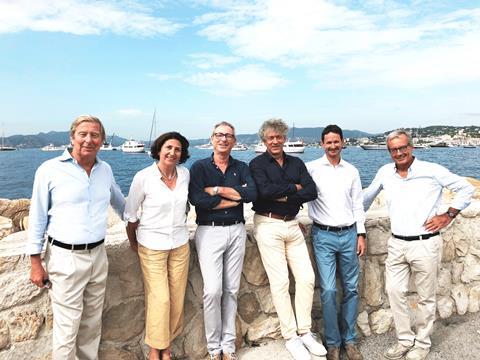 A group of European yacht brokers has joined forces to create Equinoxe Yachts International, a new company dedicated to the purchase and sales of superyachts.
EYI's founders are all seafaring professionals who have worked in the yacht brokerage sector for over 30 years. They include Italian yacht brokerage Equinoxe Srl, which has been a touchstone for yacht and superyacht sales in Italy and an Italian charter market leader since 1986.
The launch of the company was announced at the recent Antigua Charter Yacht Show by Corrado Di Majo, chairman of Equinoxe International and chairman of Equinoxe Srl, of which Equinoxe International is an affiliate, and by Equinoxe Srl CEO Alessandro Ussi.
EYI is flanked on the French market by Nicolas Valin, president of Neo Yachting, a yacht charter and sales intermediary company founded in Nice in 2009, which now has branches in Europe and Asia.
Daniele Botticini and Marica Lippa of Wind Yachts, on the other hand, are based in Cala Galera, Italy, the go-to port in the heart of the Tyrrhenian Sea for Italian, foreign and Northern European owners who chose to purchase, manage and moor their boats in Italian waters.
Lastly, Alessandro Mazzoni was a partner of Fraser Yachts and is now Equinoxe International's business developer.
EYI's operational structure spans four offices:
Turin: The company headquarters where marketing and general services activities are based
Cala Galera: The largest marina in central Italy, located around 100km from Rome
Nice: At the heart of the Cote d'Azur
Geneva: A strategic location for the Northern European market
"Finding the perfect yacht with the right conditions of sale for each individual demands skill, time and professional experience to both intuit the future owner's needs and pinpoint the very best available craft on the world market," explains Corrado Di Majo.
"Over the last 30 years," he adds, "we have sold in excess of 500 yachts."
These include new yachts as dealers for international yards Azimut, Ferretti and Beneteau. The company has also brokered the sales and trade-ins of pre-owned yachts and acted as project manager and general contractors for custom sailing yacht projects designed and built as one-offs by top Italian yards.