Marex is expanding its foreign presence amid rising sales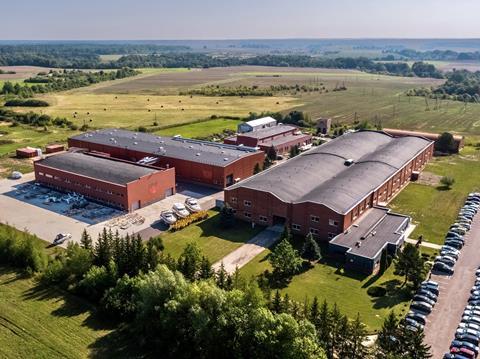 Amid a rising demand for its yachts, Norwegian boatbuilder Marex Boats says it will continue to invest in its production capacities in Lithuania, where the business operates a shipyard, and plans to launch new models to further expand its portfolio, according to senior company representatives.
Marex sales and marketing director Thomas Ekholt Aalrud, who jointly owns the company with his brother Espen, told IBI that last year allowed the company to complete a major investment designed to boost its manufacturing capabilities, and plans to further invest in building new facilities in Lithuania.
"We started to move production to Kaunas, Lithuania in 1999, and all of the company's manufacturing is in Lithuania today, consisting of 16,000sq m spread over four large buildings," Aalrud says. "Marex Boats has been expanding production every year for the last 15 years due to increasing demand for these kind of boats.
"Last year, a new moulding facility of 3,800sq m was finished, and the company just acquired permission to build an additional 4,000sq m. assembly building."
Marex was established in 1973 by Eyvin Aalrud, Thomas and Espen's father, who set up a shipyard in Grimstad – a town in southern Norway. The boatbuilder has delivered more than 4,000 craft to date. Its name comes from the Latin words 'Mare' and 'Rex' which, when combined, mean 'the King of the Sea'.
The Lithuanian shipyard is operated by a workforce of about 220 employees. This year, the yard in Kaunas is expected to build around 120-130 boats.
After Marex Boats moved its production activities to Lithuania, the company decided to convert its old Norwegian production facilities, located in Arendal in southeast Norway, into an aftersales service facility combined with a boat hotel and repair service facility.
"Marex Boats' range is focused on family cruisers between 30ft-45ft with a relatively high level of customisation compared to larger industrial producers," says Aalrud. "A key focus is to make boating more practical and easier for the users. The typical end customer has at least had one boat before.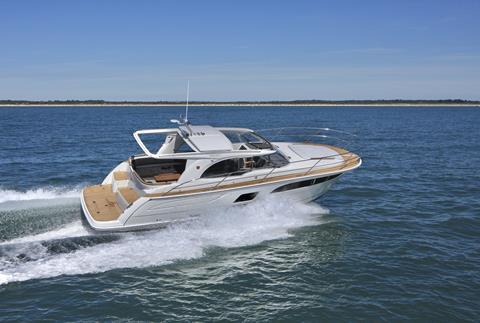 "Our turnover in 2019 was €18m," he adds, "and our boats are mainly distributed through boat dealers all over Europe. With close to 50 years of experience we focus and know how to be a dealer-friendly boat producer."
Aalrud says that the German-speaking markets, which comprise Germany, Austria and Switzerland, are the main export destination for Marex Boats, but the Norwegian company is also making efforts to develop its sales to a number of other countries in Europe and other continents. Some of its foreign markets include Russia, Ukraine, Singapore, Australia, New Zealand and Taiwan.
As the company works to further raise its export sales, Marex Boats is "seriously looking for experienced distributors all over the world," according to the company official.
Marex Boats' current range consists of five models from 31ft-37.5ft. To develop its product portfolio, the Norwegian business is also gearing up to launch a number of new models in the coming years.
"In 2019, Marex Boats introduced a new model, the 360 Cabriolet Cruiser. The 360 Cabriolet Cruiser is an open cabin cruiser, with one of the largest convertible cockpits in its class. The canopy of this model is ground-breaking different and consists partly of a soft top and a side wrap around the seating group. This operation is done within seconds," Aalrud says.
"In late 2020, Marex Boats is also planning to introduce another model, the 330 Scandinavia. This model will be a smaller version of our 375 model. It will be a hardtop boat with two cabins and two seating groups, one inside and one outside. It will also have a sliding door exit portside."
Later, at the end of 2021, Marex aims to add a 47ft boat "based on the same DNA" to its existing product range. The boatbuilder is also planning to launch a number of other models, the design of which is nearing completion, according to the company's co-owner.

IBI's premium information service draws on 50 years of reporting, 30,000 archived articles, and correspondents around the world to provide industry intellegence on established and emerging markets, key companies and industry players, business insights, and essential statistics.