UK boatbuilder places 8th in annual Profit Track 100 list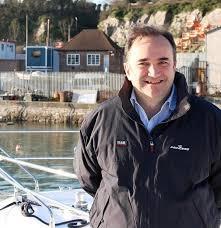 For the second time in a row, Princess Yachts has been listed in one of the regular annual business performance surveys carried out by UK newspaper The Sunday Times.
The Profit Track 100 survey is described as a definitive league table of Britain's private companies with the fastest growing profits, measured over their last three years of available accounts. The profits quoted are operating profits – before tax, interest, dividends and exceptional items.
This year Princess Yachts has been listed as No 8 in the Profit Track 100. According to the survey, Princess saw a profit growth of 114% to £10.9m in its financial year ended December 2017, with sales of £274.4m and a workforce totalling 2,407.
The Plymouth-based company was described as a builder of luxury yachts from 11m-40m (35ft-130ft) and owned by L Catterton, a private equity fund backed by luxury goods giant LVMH.
The survey reported that Antony Sheriff, executive chairman, had overseen the rise in profits to £10.9m in 2017. The company launched six new models in 2018 and increased its staff to 3,000 in Plymouth with sales expected to grow 20% in 2018.
Princess Yachts previously featured in The Sunday Times' Top Track 250 list. This listing is based on research by The Sunday Times into the most successful mid-market businesses in the country and compiles an in-depth list of the top 250 in current form.
The ranking table is based on the activity of each company's sales and profit figures, and research company FastTrack looked for exceptional growth in these two areas. In the 2019 listing issued some months ago, Princess Yachts was listed at No 87.