Distributor signs 10-year lease at MDL Marina in Southampton, UK
Princess  Motor Yacht Sales has signed a 10-year lease at MDL Marinas' Saxon Wharf on the River Itchen, Southampton and  is  set to create a maintenance and  retr fit  centre for its customers.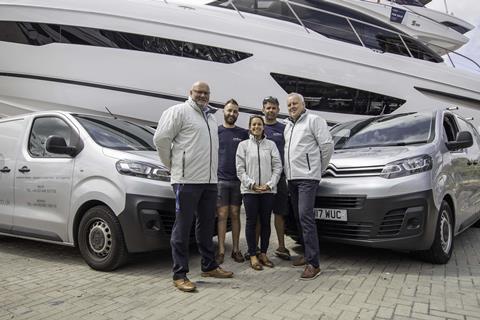 Saxon Wharf already offers facilities for  motor yachts  and other large craf providing turnaround lift-outs, repair work or full-scale refits.  
Princess  Motor Yacht Sales is the world's largest distributor of Princess Yachts.
  "This is a really exciting development," says Richard Broadribb, MDL's Property Director. "Princess Motor Yacht Sales has a pre-eminent reputation, well respected in so many arenas, and we're delighted to be able to accommodate them on site. The company's presence highlights the benefits of Saxon Wharf in its location and quality of MDL's highly skilled team. We look forward to working with them for years to come."
Saxon Wharf boasts a 200-ton boat hoist as well as fully serviced pontoons able to accommodate boats of up to 80 metres. Its position so close to the Solent and right in the heart of Southampton city centre within easy reach of London and the M3, makes it a desirable location for marine businesses. 
Since  Princess Motor Yacht Sales  started in 1964 the company's  operations hav e expanded to  include new yacht sales, used yacht sales, brokerage, charter, shared ownership, and aftercare services throughout the UK and in the Channel Islands, Spain, the Balearic Islands, Turkey, Switzerland and Germany.   With her sister brand Argo Yachting, the company is also a distributor for Chris-Craft in the UK and the Balearics.
  The boatyard at  Saxon Wharf  will be used  to carry out the care and  maintenance, along with  bespoke  upgrades.
"Alongside growth in our Princess business, this facility will allow for the future growth of Argo Yachting along the south coast, providing a luxury brokerage and aftercare service to all yacht brands,"  says  Max Whale, CEO.  "While we will retain our other sales and service office, Saxon Wharf  will increase the scope and depth of our aftercare capabilities. It  offers an excellent opportunity to build a bespoke unit around our customers' present and future needs."