Hypro Marine Ltd to represent NZ firm's Q-SPD Surface Drive Systems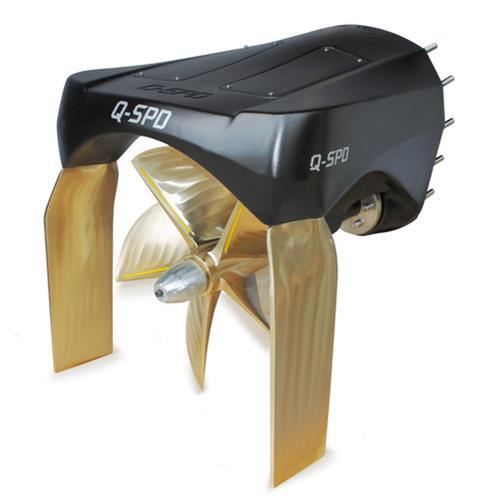 Hampshire, UK-based Hypro Marine Ltd has been made a distributor of Q-Marine's Q-SPD Surface Drive Systems from New Zealand.
Hypro Marine has been specifying and supplying manual and power-assisted hydraulic steering systems to the marine industry for 30 years. During this time, the company developed its own product range to satisfy the demanding requirements of today's high-tech motoryacht and commercial boatbuilders.
"Q-SPD integrates Hypro Steering Systems as standard on all our propulsion packages, so it was a natural follow-on to appoint Hypro Marine as our distributor for the UK," says Q-Marine MD Leigh Michau.
Hypro Marine's core business has always been designing and manufacturing hydraulic/electronic steering for some of the most well-known and prestigious vessels in the world, including Sunseeker and the RNLI. But the company also distributes other related marine products to the UK and Europe.
"We are extremely excited about working with Leigh and his team at Q-Marine and we have put together a very strong engineering team who are looking forward to applying and supporting the Q-SPD Surface Drive Systems in the UK," says Hypro Marine MD Steve Clarke.
Q-Marine International Ltd, based in Auckland, New Zealand, designs and manufactures Q-SPD Surface Drive Systems for the international pleasure and commercial boat markets.
Q-Marine was established in 2008 by Leigh Michau, who developed Q-SPD Surface Propulsion Solutions in 2001. Q-SPD are cutting-edge performance propulsion systems that are made from lightweight composites to produce the lightest system on the market.
Q-SPD increases performance, improves efficiency and is very user-friendly.