La Spezia facilities focus on competence and customer care
Rolls-Royce (RR) has opened two new dedicated yacht support facilities in La Spezia, Italy – a new Yacht Competence Centre (YCC) and a Yacht Customer Care Centre (Y-CCC).
RR says: "With its renowned MTU brand, Rolls-Royce is setting its sights on the production yacht market in particular, taking the company closer to its yacht customers. The Yacht Competence Centre is intended to strengthen contact with shipyards, offering technical support in the development and integration of the entire propulsion strand including automation and promoting innovation. At the same time, the Customer Care Centre supports yacht customer round the clock in service requests."
Nicola Camuffo, head of the new YCC, says: "Most of the world's production yachts are built in Italy. The Yacht Competence Centre puts us right there on-site with the customers, able to share information, ideas and trends with the shipyards."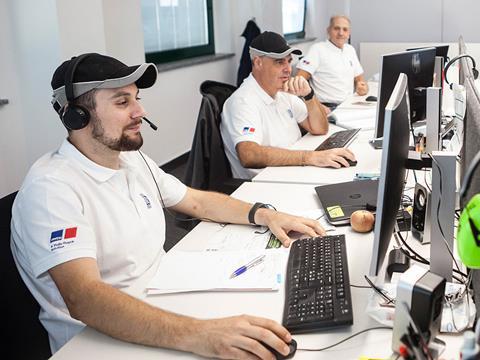 Camuffo knows the importance of contact with customers from his previous work in a variety of shipyards. "Together we can develop collaborations and drive innovation," he adds. "We advise shipyards on technical issues and help them integrate things like our leading-edge hybrid solutions or the MTU Smart Bridge, an integrated, digital bridge solution for production yachts."
The Yacht Competence Centre and the Customer Care Centre are located in the same office building, in close proximity to the shipyard industry. This provides the opportunity for a close exchange on new and existing projects.
The Customer Care Centre is concentrating specifically on yacht customers and coordinates the processing of their service cases. It is in close consultation with yacht owners, the respective shipyards and the worldwide CCCs.
RR says the largest yacht fleets are not just in the Mediterranean, but also the USA and the entire Caribbean. The newly-formed team consists of service specialists from the company's service network in Italy, the UK, Turkey and India. The employees complete a two-year assignment and then return their knowledge and experiences of the yacht application to their respective home location.
The cooperation goes beyond Italy. "Every morning at a stand-up meeting we exchange ideas with our colleagues from the CCC in Friedrichshafen, Germany, and with experts from development, application technology and quality," says Stefano Gibelli, a duty manager for the Yacht CCC. "This enables us to provide our premium yacht service efficiently and quickly."
Rolls-Royce Power Systems has a total of four Customer Care Centres in the four main regions, plus three extra offices in Mankato, Augsburg and now also in La Spezia. They all work according to the same principle and are closely connected. The basis for this is the C4S ticketing platform developed in-house.
"This enables us to provide customers with optimal support when they need it and to work together across time zones. Tickets are processed directly where the necessary specialist knowledge is available," commented Juergen Hoelzer, who expands and controls the worldwide Customer Care Centers.