Swedish sail hardware firm signs three-year supply contract with one of the world's largest sail-makers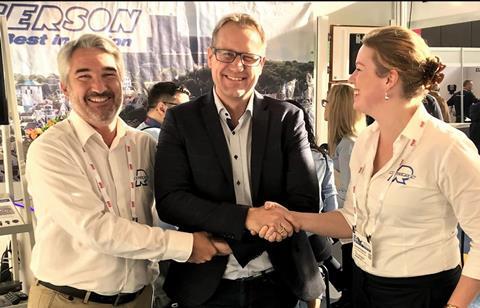 Swedish sail hardware manufacturer Rutgerson has signed a three-year supply contract with Elvstrøm Sails, one of the world's largest sail-makers.
"We are very proud of strengthening our long business relations with the Elvstrøm Sails," Rutgerson sales manager Eric Desmedt. "We have been working closely together for a number of years already, and this global contract is the best recognition we can get."
Rutgerson is a leading manufacturer of yacht equipment, including super rings, battcars, pressure absorbing slides, batten receptacles, head boards, clew boards and clew blocks, and low friction rings. All products are designed and manufactured in Rutgerson's own facilities in Marstrand on the Swedish west coast.
"We are pleased to have signed this new contract providing the complete Elvstrøm Group with sail hardware from Rutgerson," says Elvstrøm's supply chain manager, Jakob Munk Jørgensen. "Rutgerson is one of our important strategic suppliers, and the contract ensures a continued strong partnership."
Elvstrøm Sails is one of the largest sail-makers worldwide and a standard supplier for many leading boat brands, including Bavaria, Hanse, Dehler, Hallberg-Rassy, Dufour, Beneteau, Catana and Bali. The company also produces custom cruising, racing and grand prix sails for larger yachts over 70ft.