Swedish boatbuilder undertakes strong offensive under new owners and management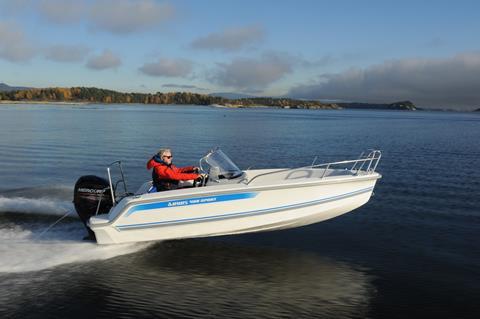 Sweden´s Ryds Båtar AB is making an offensive under new owners and new management. After several tough years, the new CEO hopes for a strong comeback.
"To create the right circumstances for organic growth, a majority of my first time at Ryds has been about giving the company the right qualifications," says Patrik Håkansson, Ryds Båtar CEO.
"This means we've had a dialogue with the board as well the new majority owners and together we've set up an ambitious five-year plan for growth," Håkansson comments.
Ryds' majority owner is Entreprenörinvest Sverige AB, a company owned by the Ingvar Kamprad Family Foundation (IKEA founder). The objective of Entreprenörinvest is to invest capital in small, entrepreneurial companies located in small, Swedish communities.
The new Ryds management believes it's possible to grow production in Sweden, with product development from subcontractors and strong support from dealers. The Ryds brand is still very strong, especially in Sweden, and one of the most attractive on the used boat market.
"My opinion is that Ryds will need strong partners in different areas to succeed. We're now penetrating these partners to ensure that existing and new partners can give Ryds the edge in competence that we need to be in the forefront."