Italian yachtbuilder Sanlorenzo on track for public share listing on 10 December
Italy's financial news service Milano Finanza reported today that Sanlorenzo is on track for its trading debut at Piazza Affari - home to the Italian Stock Exchange – on 10 December.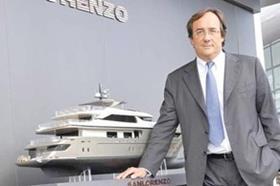 According to the report, Sanlorenzo executive chairman and majority shareholder Massimo Perotti has completed the company's international roadshow which took him to New York, Frankfurt and London this week, with the share offering fully covered by a mix of Italian and international investors. Among institutional investors are Kairos, Mediolanum, Fideuram and Azimut – the Italian investment group.
The report also noted that JP Morgan, Amundi and Norges were among the "heavy-hitters that are placing bets on Sanlorenzo." With a premium collection of investors, MF surmised that the placement banks (Banca Imi, Unicredit and Bank of America Merrill Lynch) and advisors (Alantra and Lazard) have a secure IPO on their hands.
However, the final share price has not yet been revealed. With 31.9% of its share capital on offer, Sanlorenzo announced an indicative price of between €16 and €19 per share, representing a targeted valuation between €480m and €570 million.

IBI's premium information service draws on 50 years of reporting, 30,000 archived articles, and correspondents around the world to provide industry intellegence on established and emerging markets, key companies and industry players, business insights, and essential statistics.