Italian shipyard now offers education courses to train specialised professionals
Italian supyeracht-builder Sanlorenzo has launched the Sanlorenzo Academy, a series of courses that offer specialised training opportunities for the young.
The project is a collaboration with Italian training institution CISITA, with support from Confindustria La Spezia, Region of Liguria, Alfa Liguria, Municipality of La Spezia and the Port Authority.
The Sanlorenzo Academy will act as a bridge between Liguria's technical and professional schools and companies with the aim of introducing specialised professionals with technical and practical boating skills into the world of work.
Both Sanlorenzo and the contractors involved have committed to hire, at the end of the internship, 60% of the people enrolled in the Academy who pass the final exam. This will earn them a temporary job contract for at least six months.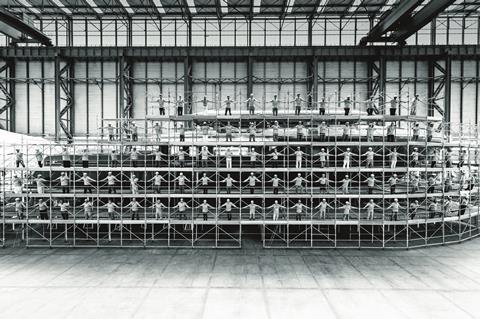 The first course, which starts in mid-November, aims at training people in the production area and on board. This will include:
Polyvalent boating operator – training for eight professionals with many skills suitable for all the stages of production processes
Sailor in charge of on-board technical equipment – training for eight professionals with basic skills in the fields of plant engineering, engines and electronics and expert in typical on-board activities performed by sailors
The one-year course will cover 800 hours of classroom and lab lessons and a six-month internship. The final target is to provide students with technical and practical skills as well as "soft skills" such as managing stress, conflicts, and planning and communication skills.
More courses are being planned, starting in early 2019, to train new professionals, including an 'installer/maintenance technician for boat plumbing appliances' course and an 'installer/maintenance technician for boat electric appliances' course.
The Sanlorenzo Academy was made possible, thanks to European Union co-funding through donations from the Region of Liguria (European Social Fund 2014-2020).