The Brazilian boatbuilder will be taking five motoryachts to the Miami Boat Show next month
Brazilian boatbuilder Schaefer Yachts says it is committed to continuing its efforts to develop the Schaefer line of motoryachts in the US market with a focus on styling and quality.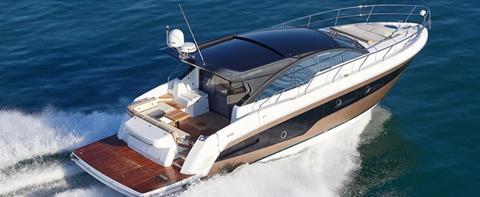 Since 2016, Schaefer has participated in more than 10 boat shows in Florida – among them, Miami and Ft Lauderdale, as well as Palm Beach and Ft Myers. The company has had its own sales office in Ft Lauderdale since 2017.
For the 2020 Miami Boat Show next month, Schaefer Yachts will display five models – the Schaefer 303, 365, 400, 580 and the 510 Pininfarina.
All Schaefer yachts are built in accordance with the required NMMA quality and safety standards. Since the company's entrance into the US market, it has already sold more than 15 of its 30ft and 58ft models.
The shipyard has developed two models specifically for the North American market, with an exclusive version of the Pininfarina design of the Schaefer 510 and Schaefer 510 Sport.
Schaefer Yachts has been setting the pace in yacht-building for over 27 years in the South American market, with more than 3,500 vessels delivered between 26ft and 83ft.
In 2019, the company had a 13% growth in sales and is projecting a growth, for 2020, of more than 25% due to the soon-to-be-launched Schaefer 660 and the Schaefer 770, which, according to the sales team, are already attracting a lot of attention.
The very significant devaluation of the Brazilian Real versus the US dollar during the last five years is resulting in great opportunities for Brazilian companies exporting to the US.