Canadian shock-mitigation seat builder to equip up to 160 new patrol vessels for US Navy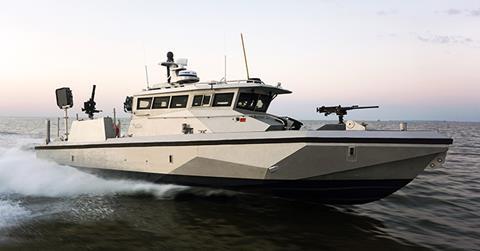 British Columbia, Canada-based suspension seating manufacturer Coast Dynamics Group has concluded a supply deal with Louisiana-based Metal Shark Boats that will see the company supply its SHOXS suspension seats for use in up to 160 new 40ft patrol vessels being constructed for the US Navy.
Metal Shark Boats selected the firm's SHOXS 4800 marine suspension seats as standard equipment for its 40 PB-X, a 40ft, welded aluminium monohull pilothouse vessel intended for worldwide deployment with the US Navy Expeditionary Combat Command. The vessels, each rated for a crew of five, are currently in production.
"The seats being installed on PB-X come with the most sophisticated marine shock mitigation systems available, and it's a technology that carries over to our recreational line of products," said Bryan Wood, director, business development and marketing for Coast Dynamics Group.
"We've been working in the military and professional sector for over a decade, and this experience has allowed SHOXS to also make the recreational boating experience safer, more comfortable and enjoyable for the user. The military seats utilise the same, high grade isolators and shock mitigation principles as found in our leisure marine product."