Bluegame brand to be introduced to region at Thailand Yacht Show this week
Simpson Marine has added Bluegame, a brand of Sanlorenzo, to its portfolio of brands effective of January 2020 with coverage of Asia.
The Bluegame brand has been making waves since it first launched in 2018, when its BG42 and BG62 models were first presented, with the reveal of the BGX70 following at the Cannes Yachting Festival 2019. Simpson Marine says it is expecting a positive response for the brand's arrival into Asia, particularly amongst Sanlorenzo fans who will recognise the same quality in the Bluegame fleet.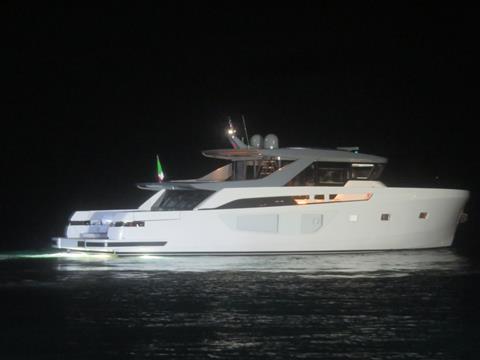 Simpson Marine says a key part of the brand's approach is something close to its heart – sustainability and protection of the marine environment. The Bluegame brand is a member of the Blue Marine Foundation, a charity dedicated to establishing sustainable fishing models and creating marine reserves. However, Bluegame's commitment to reducing the environmental impact of their vessels goes beyond that.
"Bluegame operates with the awareness of its responsibility in the global ecosystem. On this ground Bluegame HTS Lab (High Technology & Sustainability Laboratory) was created for the implementation of our innovation and sustainability strategy as inseparable principles of every new project", says Carla Demaria, CEO of Bluegame. Directly demonstrating its commitment to a sustainable policy, Bluegame has introduced what it claims is the first ever direct mould constructed from 80% recycled material. This was achieved with the support of Sanlorenzo's R&D department. In this process, resin glass that is recovered at the end of its life is mixed with resins and glass fibres, creating a highly functional milling block with a significantly reduced environmental impact. This material can even be re-recycled in the future, creating a circular economy. In addition, numerous sustainable products are used on board the Bluegame vessels, such as FSC certified woods and bio chrome accessories, to further reduce environmental impact and emissions.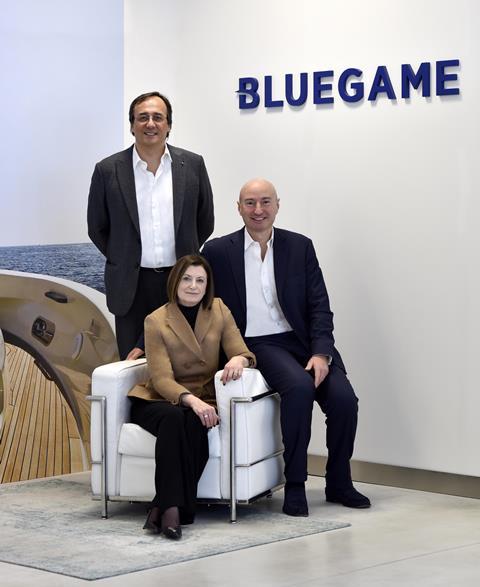 Three new Bluegame models will be available in 2020 in Asia. Key features of all three yachts are large, multi-use spaces, highly functional yet safe decks and superb hull design, with each model offering something special in its own right.
The first model is the BG62, part of the Bluegame Sport Utility range. With an LOA of 18.8m (61'6") and a large beam to further enhance space on board, the BG62 offers generous and exquisitely styled living spaces. Another exciting feature is the central part of the stern platform, which can be lowered to allow easy boarding of a 12' tender, or to create a spacious swim platform.
The second vessel is part of the same series, the BG42. Smaller than its sister vessel, it is the perfect entry gate into the Bluegame yachting family.
Finally the BGX70, introduced to the world at Cannes Yachting Festival in 2019, will complete the threesome.
"All three offerings from Bluegame are sure to be popular in the Asian market, particularly amongst experienced yachtsmen who are keen to captain their own vessel without compromising on luxury. Bluegame's environmentally conscious construction process and avant-garde design offers something special that Simpson Marine is proud to be a part of", explains Nick Stratton, Sanlorenzo Asia Sales Manager.
For her part, Carla Demaria adds: "We are very pleased that the highly successful collaboration between Simpson Marine and our parent company Sanlorenzo is now also extended to the Bluegame brand and we have high expectations for the future."
First introduction to the region of the Bluegame brand will happen at the 2020 Thailand Yacht Show (9-12 January 2020) and subsequently at the Singapore Yacht Show 2020 (19-22 March 2020).