Gemini Marine signs distribution deal with Diffusion Atlantique Marine Ayroles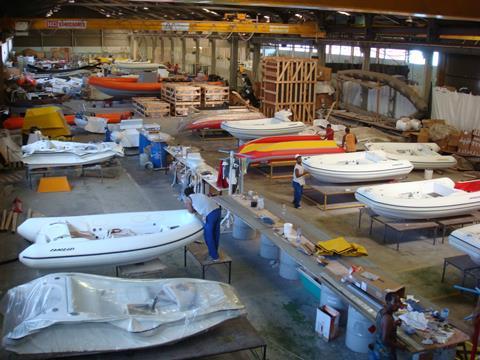 South African RIB specialist Gemini Marine has signed a distribution agreement with French distributor Diffusion Atlantique Marine Ayroles (DIFAMA).
The deal comes as Cape Town-based Gemini seeks to grow its European footprint, with other distribution agreements likely to follow, according to Gemini sales and marketing manager Gerhard Neethling.
"It is a first for us," Neethling said, adding that the company was considering other dealer offers and was currently also eyeing partnerships in Spain, Germany and Sweden.
Gemini produces customisable inflatables from 5.05m-10.6m for both the leisure and commercial market.
Neethling said the company this week despatched two vessels to France for promotional purposes, as per their agreement with DIFAMA. The boats will be exhibited at various boat shows for most of 2020.
Neethling will travel to France this month to meet the new distribution team. Previously boats sold into France were either direct purchases or via other EU or UK dealers. "Yes, we have sold boats into France, but the UK dealer would have taken them over the channel," Neethling said, adding that the Alliance Francaise Cape Town office had helped Gemini to edit the necessary DIFAMA dealer agreement.
Neethling said the expanded dealer network was largely the result of Gemini's strategy of consistently attending major boat shows. "The bigger you go at a boat show the bigger the spin-offs," he said. "We have gone big at two boat shows in the UK and it has paid off," Neethling said.
DIFAMA plans to introduce the Gemini brand to the French public at the Nantes Motor Show from February 14-16, 2020.
In a memo to its dealer network, Gemini said Difama would hopefully help expand Gemini's European footprint. "Gemini & Difama have quite a few similarities to their approach and intended markets, and we hope that we can work together to further grow our footprint," the memo said.