Dutch systems integrator Van Berge Henegouwen is reporting rising demand for upgrades of onboard IT networks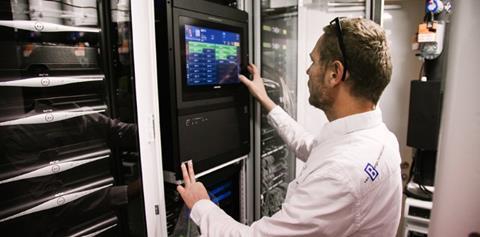 Riding the coat tails of a buoyant global refit market, Dutch systems integrator Van Berge Henegouwen is reporting rising demand for upgrades of onboard IT networks.
The growing need "for service and refit aboard yachts," says VBH sales and marketing director Nico van Leeuwen, "is synchronous with the trend you see in the global superyacht industry. Clients today want to stream content to and from their phones, but their yacht's IT network may lack bandwidth."
Amsterdam-based VBH upgrades hardware, improves Wi-Fi and bandwidth. It is active in AV installations, IT, control, communication, lighting, and security on superyachts. The company has 140 staff at its base in Amsterdam. In recent years, it opened offices in Antibes and Ft Lauderdale. In the latter, Michael Silverman, director of BVH USA, told IBI: "We now employ seven people. I think by year's end we'll be at 12."
VBH has plans to open a fourth office but cannot yet divulge where.
Silverman runs client support in the US and Caribbean and plants the VBH flag more firmly there. He says VBH is well-known by management companies, captains and owners working with legacy brands like Feadship, Amels and Lürssen. But non-Dutch, non-German boats require grooming, he adds.
"In that sense our reputation and quality of service have been a huge starting point for us here," says Silverman. "For VBH, quality of service is critical to our growth. Service makes sales. Sales doesn't make service."
VBH provides onboard support in 24 to 48 hours, either by phone, onsite visits or entering onboard systems remotely. "A decade ago, 80% of the time someone was dispatched to fix stuff. That has been slashed to 15-25%," says Silverman.
He sees future demand focusing on better quality sound and video. "Since the invention of the Ipod, the quality of sound and video has not been important to people. But in the future, we'll see high-quality sound and video starting to matter again. We'll see more spending on better brands, quality and performance."
Van Leeuwen says VBH is excited about IP convergence, ie "making the IT network act as a single foundation for functions that used to require their own platforms. Now different entertainment systems use the same IT network. This saves space and reduces complex cabling."
VBH also works on "software-defined anything", a term for having software systems run hardware devices. That takes care of most electronic-based processing required by IT infrastructure, including AV entertainment, lighting, HVAC control, video surveillance, access control and telephony.
"The advantages over decentralised systems include better performance, uptime and security, enhanced scalability, cost efficiency and system management," says Van Leeuwen.