First model launched is the 80 Sunreef Power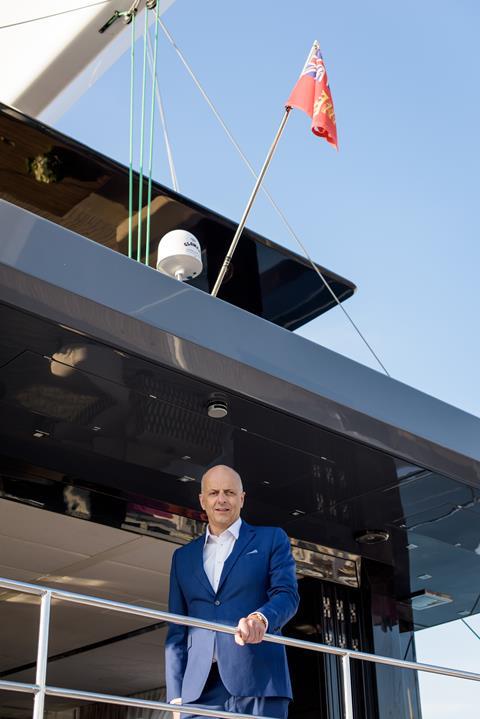 Polish catamaran builder Sunreef Yachts announced at the Cannes Yachting Festival that it is to launch a new range of power catamarans which will include both superyacht-sized models and smaller sizes with superyacht styling.
The start of the new initiative is the launch of the first hull of the 24m (79ft) 80 Sunreef Power catamaran at Cannes. The new craft is named Aria and has been purchased by a US client.
Francis Lapp, founder of Sunreef, said: "The Aria is the first of a new range of powered catamarans which will be new superyachts and we are looking at building smaller models and larger ones.
"So far we have received five orders for the 80 Sunreef Power, which includes one from China. We are also developing a 60 Sunreef Power and 70 Sunreef Power and these are being marketed and we have received orders."
The two latter models will be launched in 2020 and IBI understands that enquiries for Sunreef Power models of over 30m (100ft) have been received.
The build time for the 80 Sunreef is around seven months and build slots are available for 2020. Sunreef offers complete customisation opportunities for the interiors of the units they build but the base prince for the 80 Sunreef is about €5m-€6m.
Sunreef previously built power cats at 60ft and 70ft, of which eight and 17 models were sold respectively.
The development of Sunreef's new shipyard in Gdansk is ongoing and Lapp explained that the company had recently acquired some more land to expand the build facility site. "The investment in the shipyard is around €25m," Lapp commented, "and we will be able to build craft up to 80m there."
Currently the content of the former shipyard is being transferred to the new facility and Sunreef is employing around 720 people.
In a reference to the former Sunreef 40 Open model, which at one time was going to be built in the UAE, Lapp said: "We sold about three Sunreef 40 models this summer but this is not our market. We are not a small craft company. We are a builder focusing on 60ft and 70ft upwards."
In a comparison of sail catamarans versus power cats, Lapp pointed out that the balance of the two in the future for Sunreef would be 40% sail and 60% power. On this subject he strongly emphasised that there are real differences between the two forms of catamaran.
For the 80 Sunreef Power, he explained how the company has developed a new rounded hull form which optimised space and performance. This vessel is able to cross the Atlantic.