Delivery is scheduled for September 2020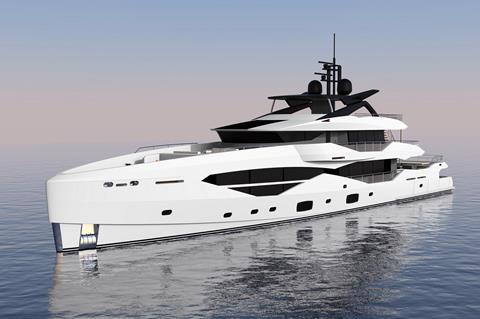 Following multiple sales during the recent Monaco Yacht Show, Sunseeker and ICON Yachts today announced the sale of the company's first 161 Yacht with the client signing a Letter of Intent. The deal was brokered by Sunseeker Monaco, part of the Sunseeker London Group.
Sunseeker's flagship Superyacht model will be built by ICON Yachts in Harlingen, Holland and is the result of Sunseeker's desire to offer its clients even larger superyachts built in metal.
Delivery will take place in September 2022. In the meantime, discussions are ongoing for confirmation of hulls number two and three.
The Superyacht division, which was officially launched at the Monaco Yacht Show, further strengthens Sunseeker's success in the superyacht category, having already delivered 137 Yachts over 100ft since 2000.
The tri-deck Sunseeker 161 Yacht can accommodate 10 guests in five cabins in the standard guest configuration, with scope for up to 12 guests dependent upon the chosen general arrangement.