UK brokerage sells two Sunseeker 131s and a 116 to new owners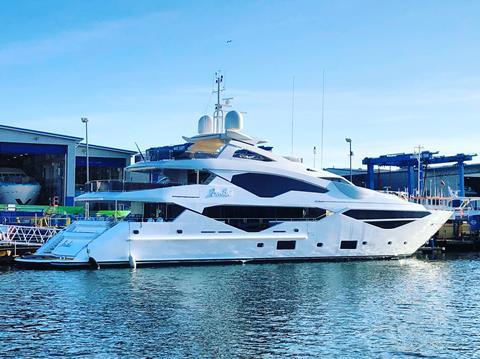 UK yacht broker Sunseeker London today announced that it delivered three large boats with a retail value of over £50m in the month of July.
Two Sunseeker 131 yachts a 116 have all been delivered to their Mediterranean destinations and are available for charter for the remainder of the season. All three models allow owners to tailor every element of the interior design and layout to their own personal preferences.
In 2015, UK boatbuilder Sunseeker International announced they had now built 100 yachts over 100ft and they continue to be world leader in this size of boat.
"Whilst we deliver larger yachts throughout the year, it has been very special to see these three fantastic boats launched into the water at around the same time," says Alex Head, sales broker for the 131 Sonishi.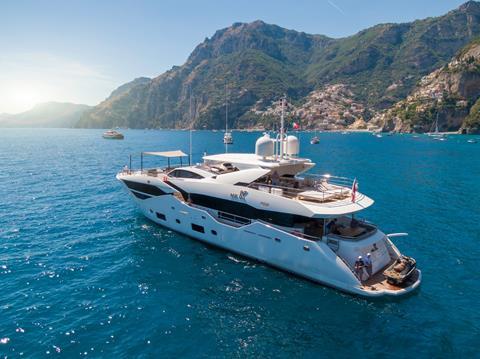 Commenting on the 116 Mr K Iriston, William Burns, group brokerage director, said: "She is one of the most exceptional 116 yachts we have delivered and has absolutely everything you would want in a charter boat."
Completing the trio is Exodus, another 131 yacht that was jointly sold by Christopher Head of Sunseeker London and James Lloyd-Jones of Viare Yachts.
The Sunseeker London Group is headquartered in Mayfair, London, with 41 offices around Europe and the Mediterranean coastline. The company is the world's largest distributor of Sunseeker yachts and last year celebrated its 25th anniversary.