Superyacht Tenders and Toys to represent Taiga Orca electric watercraft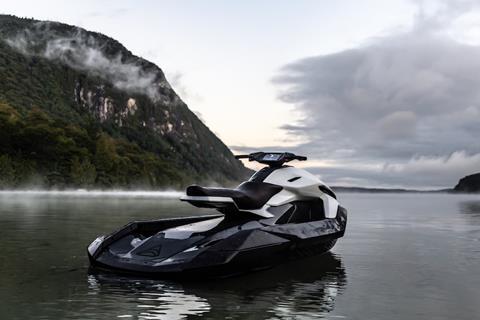 Taiga Motors, the Canadian snowmobile manufacturer that entered the electric watercraft market with the launch of its Orca PWC in September last year, has chosen Superyacht Tenders and Toys (SYTT) in the UK to serve as its global dealer.
Taiga's Orca range of carbon, two-person, 100% electric watercraft can reach speeds of up to 104kph, boast a two-hour range and need zero maintenance, making them ideal for superyachts.
According to SYTT, they are more connected and intelligent than any existing comparable watercraft offering GPS, LTS, Wi-Fi, Bluetooth, wireless updates and configurable parameters all in one data centre.
"This is a revolutionary watercraft which the industry is crying out for," says Mark Peak, head of Toy Department at SYTT. "Yachts no longer need to carry petrol and a no-maintenance craft can only be good news for all involved.
"The compact size of this watercraft ensures nimble handling and ease of stowage on board yachts. Each unit is customisable by SYTT so that it can match the yacht and be a unique and special craft onboard for an owner. For anyone seeking the latest and greatest this has to be at the top of the list."
The Orca watercraft is available for pre-order with the first units to be delivered in June/July 2020. Each watercraft comes with a five-year, no-maintenance powertrain warranty. The first 100 Founders Editions retail at $28,000.
Headquartered in Ipswich, Suffolk, SYTT designs, project manages and delivers yacht tenders and toys to superyachts globally. The company also has a yacht tender and toy rental business with a warehouse in the South of France.