US equipment supplier acquires 80,000sq ft facility in Johnstown, New York for its distribution and shipping operations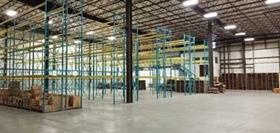 Taylor Made Group, the US supplier of marine aftermarket products and windshield systems that was sold to Lippert Components early last year, has acquired an 80,000sq ft facility formerly owned by Swany America Corp in Johnstown, New York.
The company plans to relocate its distribution and shipping operations in Harrison Street to the new facility, although Swany will continue to occupy a portion of the new building through a leaseback.
"This purchase is a considerable investment for us and represents our continued commitment to the Gloversville community and to the growth of marine manufacturing right here in Taylor Made's home town," says Jason Pajonk-Taylor, vice president of Taylor Made. "We're very excited to officially be taking this step."
Taylor Made Group is one of the recreational marine industry's leading and most diversified suppliers of boating products. The company is also active in other industries, including agriculture, construction, powersports, mass transit, automotive and more.
"The additional space will allow our aftermarket business to continue its growth path in current and future manufacturing processes as we look to build on the momentum we've built over the last several years," David Karpinski, general manager for Taylor Made Aftermarket, explains.
Taylor Made's Harrison Street facility, a 120,000sq ft building located less than a mile from the Swany building, will now be dedicated to future manufacturing expansion – either through organic business growth or as additional marine accessory manufacturers join the Taylor Made brand.