New dealers appointed in Montenegro and Thailand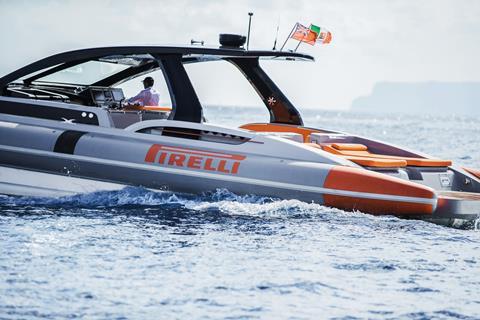 TecnoRib, the official licensee of the Pirelli and P. for Speedboats brands, has strengthened its presence in the Med and Far East markets with the appointment of two new dealers – ARY in Montenegro and Infinite Yachts Asia in Thailand.
"The choice of dealers of proven experience and success in these markets, which are proving to be increasingly important for TecnoRib, is aligned with the strategy we have implemented so far," said TecnoRib MD Gianni De Bonis.
"The company's extensive presence in the international market is fundamental to reach all the owners who have grown to love Pirelli and P. for Speedboats brands," he adds.
ARY, with headquarters in Tivat, is an international yachting company established in late 2016. The business offers a broad range of services including brokerage, refitting, charters, repairs and aftersales assistance.
In the last three years, ARY has sold more than 50 new and used boats worth over €35m. The company is also the exclusive distributor of Prestige yachts in Montenegro and offers its clients support for fleet purchases, sales and management.
Infinite Yachts specialises in the sale of new and used boats, as well as yacht management and charters. Initially located in Port Camille Rayon, France, the company has since opened three more offices in Saint-Tropez, San Remo and Phuket, Thailand, from where Infinite Yachts Asia will be representing TecnoRib in Far Eastern markets.
"We can't wait to see Pirelli and P. for Speedboats-branded boats cruise the Andaman Sea," says Infinite Yacht's manager Giovanni Toumi.