In compliance with government orders, Grand Banks Yachts has closed its manufacturing operation in Pasif Gudang, Malaysia where it employees 763 workers, for a 14-day period; no material impact expected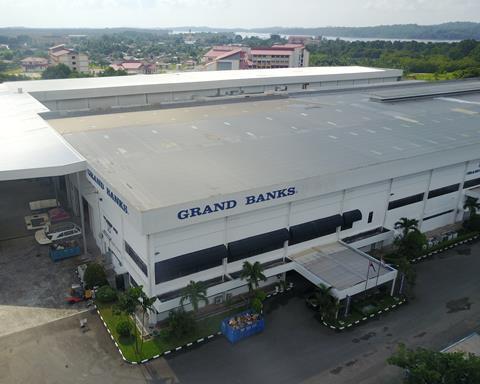 Grand Banks Yachts Limited announced that it has closed its Malaysian boat manufacturing yard in compliance with a 14-day 'Movement Control Order' issued by the Government of Malaysia, intended to contain the spread of the Covid-19 infection within the country and effective 18-31 March 2020.
In the meantime, the group said its manufacturing yard in Berkeley Vale, Australia, near Sydney, will continue with operations.
According to the boatbuilder's statement, the company has been taking stringent health measures since 11 February 2020 to prevent infection of its employees, including temperature checks, following up with ill workers, as well as logging every worker's travel history. As of 17 March 2020, the company said none of the 763 employees at the Pasir Gudang Yard have been infected by the virus.
Grank Banks also stated that the temporary cessation of operations in Malaysia is not expected to have a material financial impact on the earnings per share and net asset value per share of the froup for the financial year ending 30 June 2020. In February, the builder posted results for the first half of its fiscal 2020 financial year, with a a 66% increase in net profit to S$2.0m (US$1.5m) and a net order book worth S$64m (US$46m).
The group expects to fully resume its business operations in Malaysia after the mandated closure period, subject to any further directive from the government. The Board of Directors also said it would continue to monitor the evolving situation and make the appropriate announcement(s) as and when there are any material developments.