UK charter operator takes delivery of two new Beneteau sailing yachts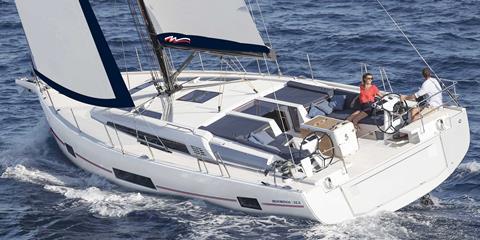 UK-based charter operator The Moorings has added two new models to its sailing fleet. The Moorings 52.3 and 52.4 monohulls, built by Beneteau, will be ready to make their inaugural sail in the British Virgin Islands in December 2019.
Designed to sleep up to 10 guests with either three en-suite cabins (52.3) or four en-suite cabins (52.4) as well as a convertible saloon, the yachts are ideal for families and large groups.
Both models are equipped with the latest in yacht technology and upgrades, including a watermaker, inverter, solar panels, underwater lights, electric transom, electric winch, bow thruster, and generator-powered air conditioning.
"For all those who love the sensation and fun of monohull sailing, these new models are the perfect charter option," says Josie Tucci, VP of sales and marketing.
Along with the recently-announced arrival of the Moorings 46.3, the new monohulls are available for charters departing in December 2019.