Naval Yachts is completing unfinished yacht projects from third parties at its newly expanded yard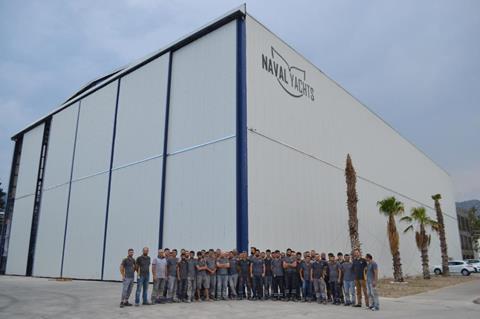 Turkish superyacht builder Naval Yachts has unveiled a new business model called 'Completion Projects'.
The yard, which is based in the Antalya Free Zone of southern Turkey, is now working on unfinished yacht projects of up to 65m at its newly expanded facilities.
Two unfinished yachts are currently at the yard – one from Germany and the other from Florida. One is 28m in length and the other is 20m. Both were taken to the yard in a 25% completed condition.
Dincer Dinç, Naval Yachts' founder, says that unfinished projects generally arise when a yard has gone bankrupt or when there is a conflict between the client and the shipyard. Most yachts come without drawings and require significant re-engineering work.
These types of projects, he says, are particularly challenging and more complicated.
Naval Yachts started to accept this kind of work after extending the shipyard to a 7,000sq m area. The yard has a fully equipped furniture workshop of nearly 1,000sq m and other workshops for stainless steel, mechanics, electrics, upholstery, plumbing, lamination and paint-varnish.
Around 80 people are currently working on the production of a new aluminium hybrid yacht series, GreeNaval, at the yard as well as refit. Naval Yachts also has an engineering studio, Naval Studio, that employs 10 people.