Total Marine Supply LLC to represent Kiwi product line in the US Midwest Great Lakes region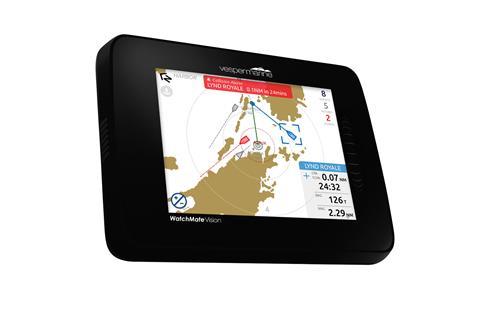 New Zealand-based Vesper Marine has chosen Total Marine Supply (TMS) to represent its smartAIS transponders in the US Midwestern States surrounding the Great Lakes.
TMS will work with key marine distributors and dealers, OEM boatbuilders, aftermarket boatyards and marinas in Minnesota, Wisconsin, Illinois, Indiana, Michigan and Ohio to promote Vesper's products. This includes its smartAIS transponders, whose built-in safety alarms proactively warn boaters of potential collision situations, a dragging anchor or a man overboard.
"Our customer base includes cruising and racing sail boats, powerboats, commercial work boats and the Lakers (iron-ore shipping vessels)," says TMS founder Tim Loftus. "We are excited about our partnership with Vesper Marine and its unique smartAIS technology."
According to Jason Young, Vesper VP of sales for the Americas, TMS represents the best marine equipment manufacturers across a range of products. "Their understanding of the channel will be a key driver for expanding market share and sales growth for Vesper Marine in this region," he says.
Vesper Marine is a privately-held manufacturer and global provider of marine safety products for recreational and commercial vessels, aids to navigation and marine asset protection solutions. The company is based in Auckland.