Marine systems supplier adds offices, a training centre and 17,500sq ft of warehouse space to existing US facility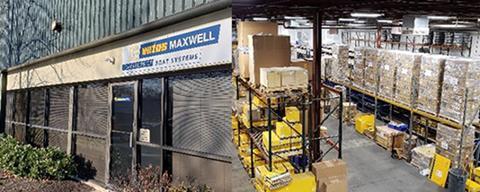 Marine equipment supplier Vetus-Maxwell has expanded its American operations by relocating to a larger facility within the same Maryland, US building complex it has occupied since 2010.
The new facility adds 17,500sq ft of additional warehouse space with an additional loading dock door and a new supply chain managers' office.
Additional office space includes a new conference and training centre that will allow the company to use the building for on-site dealer and distributor training.
"It is vitally important that dealers can supply our products to consumers quickly and efficiently," says Chris DeBoy, Vetus-Maxwell VP of sales and marketing. "We are therefore very pleased to announce that operations are now continuing from our expanded warehouse and office suite in Maryland, enhancing our capability to meet delivery expectations and retain the confidence of our customers."
Handling more than 4,000 products including windlasses, exhaust systems, bow thrusters, stern gear and water strainers, the company's Maryland facility supports dealers and distributors across North, Central and South America.